A Picture is worth a thousand words. Maybe this expression is what fits the era now. The growth of social media such as Facebook, Instagram, and many more have increased the tendency of pictures sharing between individuals. Not only in society but in business-wise.
In business, pictures have always been the main key for them to deliver the message. Though now it has evolved where the video is the center of most marketing tools, the photo is still one of the keys to delivering the message of the brand or business.
With all this advancement, the skill to edit pictures has become necessary, even only with just some basic skills. Thanks to digital advancement, the technology of editing pictures has grown significantly. Now you have the option to choose whether you want to edit your photo online, or offline. In this article, we are going to focus on the online photo editor.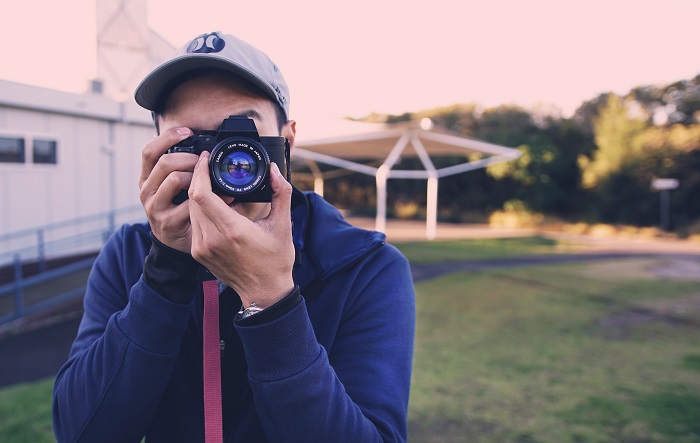 Before we dive into the list of the best online picture editor. Let's look into the photo editor in general.
Unlike the meme generator we have recommended in previous articles, Photo Editor is known as comprises processes of modifying images, whether digital, conventional photochemical or illustrative. Current analog image editing is known as photo retouching, using devices like an airbrush to change images or edit drawings with any traditional art media. The primary tools a user can use to modify, enhance and transform images are graphic software programs that can be loosely categorized into vector graphics editors, raster graphics editors and 3D modelers. There are also many image editing applications that are used to render or create computer art from scratch.
Among all possible best picture editors, there is an AI-based image quality enhancer program that can enhance image quality automatically by colorizing black and white photo, optimizing photo to DSLR quality, enlarging image by 40x without losing quality, removing noise from photo, and fixing blurry images. Want to have a try? Go and check the user guide from its product page.
What's the difference between online and offline photo editor?
We have two choices when it comes to photo editing. We can go to one of many websites and edit our images online or install editing software to do it offline on our computers. While both choices have their own benefits, many people are uncertain about choosing the right photo editor for them.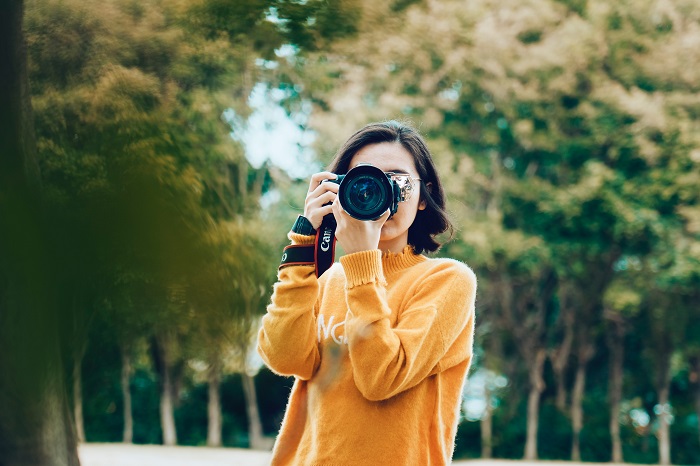 Let's break down the differences:
Online Photo Editors are mostly free
Most of the online photo editors found online are free of charge. There is no registration fee and the code is very simple too. All you need to do is open the website and, once you upload your photo, you're good to go. On the other hand, however, the online photo editor does not typically offer a rich feature. Offline photo editors may be expensive but deliver much more than online photo editors.
Online Photo Editors does not offer many options
If you use an online photo editor, you can't edit your picture like a professional. The explanation is that many advanced functions are missing in the online photo editor offered by a full version of the offline or desktop photo editor. Online photo editors' tools typically provide you with minimal functions.
On most online photo editor, you won't be able to apply knee-deep effects or alter the background of a picture or go into a picture's technicalities.
Photo editing applications online don't give you the luxury to fine-tune an image, something only a good Mac photo editor provides. Pc applications also come with professional-looking plugins and advanced features.
You need Internet to utilize an Online Photo Editor
An active Internet connection is the only thing you need to edit photos on an online editor. If your connection is quick and good, then you are not going to face any issues. Nevertheless, if your connection is weak, you can find it difficult to save the changes you have made. Additionally, if your internet dies down in the middle, you may even lose all your work.
Online Photo Editors does not provide the best quality
Typically, the online tools degrade image quality. There are lots of reasons for this. You may need to reduce the size of an image before you upload it. It results in lower resolution. Plus, you may not have the option to download a high-quality image, which means you must compromise on quality.
Based on this comparison, it is clear that the offline editor is the best option to go. However, not everyone has the luxury to use the offline editor due to its price and the installation process. Moreover, since the online editor is based on the website, it is highly more accessible than the offline editor.
Best Picture Editors 2022
In this article, we will layout options of online photo editor that are available on the internet.
1. Pixlr
Looking to apply quick changes with very few headaches to your photos? Though, you need to sign up before you can use the various functions of Pixlr, the additional few minutes of setting up is worth the effort.
Available through your browser, iPhone and Android devices, this online photo editor provides a number of simple one-click functions and a relatively robust toolset. Perhaps the best feature of this online photo editor is how simple it is to use: it includes guides to direct you through the more difficult features, and it can be mastered very easily once you get the hang of things. If you're familiar with software for photo editing, then this is a great choice for you.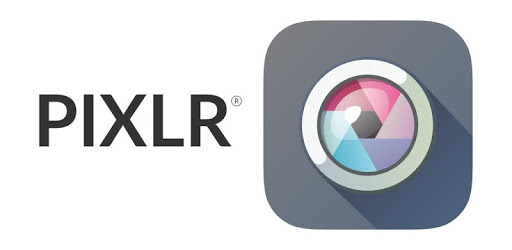 Moreover, this online photo editor also offers Vectr (a free vector graphics editor), some free graphics you can use in your creatives, as well as a good range of free stock images just in case you need more supply for your creatives.
Although this online photo editor is free to use, the best features are locked behind the pro packages. If you are planning to take advantage of the more advanced functionality you will need to purchase the Pro package. Even so, this online photo editor still remains one of the world's most popular photo editors for iPhone.
Well, all in all, this online photo editor is perfect for beginners or for those of you who want some quick and simple image fixer.
2. Fotor
Free photo editor Fotor for Windows or web browsers is an excellent online photo editor with a very easy-to-understand user interface that makes it easy to use. Given how choppy some browser-based programs can be, the output of Fotor is excellent, and will not hog resources from the system which will cause your computer to lag and it might slow down your creative system.
Fotor offers a fantastic set of Smart Filters and Effects as well as an interactive photo collage maker and can handle RAW files without much trouble. Fotor also makes some limited design features in the form of business cards, photos on social media, posters, banners, documents, and invitations that should be useful to influencers and digital marketers.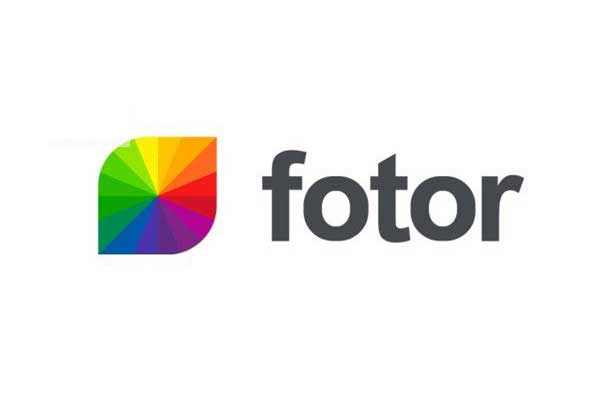 Although Fotor lacks any actual art features like a paintbrush and is not adequate for high-end effects like offline or desktop photo editor, it does very well and it is good for general photo editing for those who do not require advanced functions.
Fotor is free because its developers really want to purchase the Fotor Pro, which eliminates advertisements and introduces some new functions, including better HDR editing and support for really dramatic pictures.
Fotor is a perfect fit for the beginner who is a hobbyist who would like to experiment with things. Not only them but also for social media influencers and digital marketers. This tool could help them easily on pursuing their creatives vision.
3. Befunky
Befunky is one of the best performance online photo editor on this list, fast, intuitive and it features a number of awesome elements to improve the quality of your photo, as well as a nice and simple collage. Befunky also includes several design elements that will allow you to create beautiful postcards, brochures, posters, Powerpoint presentation slides, and invitations with just a few simple steps.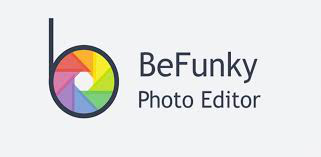 If you're looking for social networking messages, printable items, or a company presentation, then Befunky is a good option for you. While it does not offer features as wide-ranging as offline or desktop photo editor, in a reasonable time frame you would be hard-pressed to find a faster and more powerful alternative to churn out basic creatives.
The function within befunky is perfect for you who wants to create an eye-catchy blog layout and some more social media assets that you can use for your social media activity.
4. PicMonkey
The best feature of PicMonkey is its ease of use as opposed to more advanced options such as offline or desktop photo editor available. It's simple and the Design is friendly and intuitive (so much so that in a few brief moments we can handle it), set out clearly and without fuss. PicMonkey is available to all, with a fantastic collage builder that outperforms most of the other online photo editors that are available.
It also has a wide range of templates to help you speed up your creative process and promote the creation of headers and banners for blogs, websites, and marketing materials. PicMonkey can only process a file at a time but it is a great choice for an online photo editor.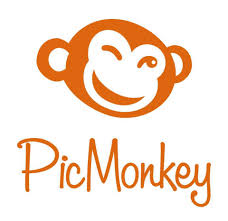 PicMonkey also has additional functions in the pro package, as with several other online photo editors on this list. You can still do a 7-day free trial, but you must choose the billing option to access the added functions.
Creating web design is made easy with Picmonkey, and other functionality that supports your creative vision for your social media or internet design asset. Either as a blogger or Web Designers.
5. Google Photos
Google Photo is an extremely simple, initially as a replacement for Picasa, enabling you to edit pictures very quickly. Without headaches, you can easily navigate your photo library and coordinate your work. The app is limited to the actual photo editing process but includes the key functions you anticipate (crop, redeye, automatic contrast, color correction, etc.).
That's not to say it can't do anything fancy — you can make animations with Google Photos, photo booth-style photo layouts, holiday-themed effects, immersive stories and add frames and filters to your photos.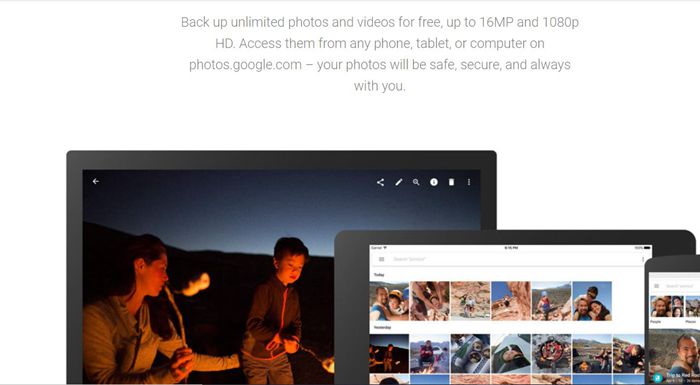 Google Photos can basically be accessed anywhere with the internet through your Google account. You have plenty of versatility at your disposal, with one-click sharing options for Google+, Blogger, and YouTube, and seamless sharing with Twitter, Flickr, and other social networks.
Regardless of its limitation, google photos offer the perfect function for many hobbyists that love to create stories through their picture with templates that are offered by Google.
6. iPiccy
Perfect for anyone looking for a free photo editor without learning a complex interface, iPiccy boasts one of the easiest-to-use interfaces of any editor on this list. With many one-click tools and a fantastic zoom functions, you will definitely be able to create compelling final photographs with minimal investment of time.
You will also have access to more advanced functions; there is more than enough here to delight the pros and novices with curve changes, clone software, context erasers, and other options.

Note: Use of the iPiccy in-browser Flash is required.
Although iPiccy has restricted file-saving choices (JPG and PNG only) and restricts sharing only to Facebook users (sorry Twitter and Tumblr users), the ability to simultaneously upload multiple files and the "what you see is what you get" interface will keep your productivity strong.
Due to its mild advance functions, iPiccy is perfect for the beginner and intermediate user who wants to explore more editing functions on an online photo editor.
7. Ribbet
The main strength of Ribbet is how easy it is to use. Thanks to the excellent User Interface and dedication to great user experience, even the most unskilled beginner will be able to master Ribbet quickly. Like other online photo editor options on this list, it includes a collage feature and a variety of different tools that allow you to add more than 70 different fonts, create stickers, and more.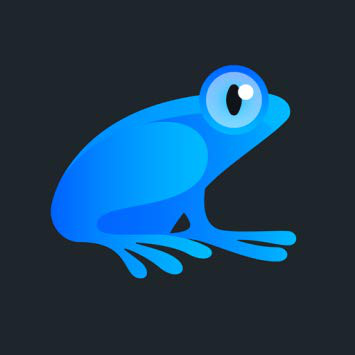 Featuring excellent sharing options and free cloud storage to help save and organize your photos so they're always open, you can't really go wrong with Ribbet. It is a good online photo editor that is pleasant to look at and can only grow as time goes by.
One thing to note is that the more advanced functions of Ribbet would include an upgrade to the Premium version. Nonetheless, you have access to the vast majority of the free software functions and this is a great online photo editor to get the most from your images.
Ribbet users mostly are the casual photo editor user or professional user. The functions that Ribbet offer is pretty adequate to give the service that photo editors need.
8. Canva
If you are interested in maintaining a smooth online presence, this is the perfect tool for you.Canva is a photo editor running in your web browser and is perfect for turning your favorite photos into prints, posters, invites and posts on social media.
Canva has two levels, free and paid, but for home users the free level is fine. Just sign up with your email address and you will get 1 GB of free cloud storage for your snaps and designs, 8,000 templates to use and edit, and two directories to keep your work in place.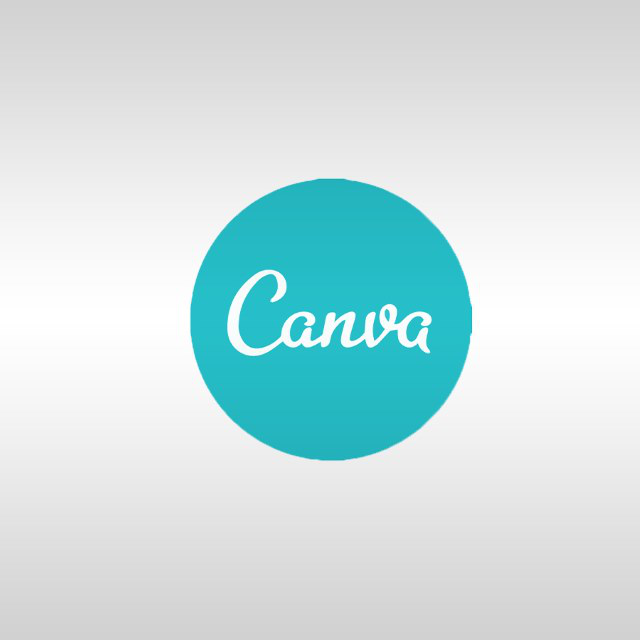 Canva is basing mainly on templates. Choose a category (such as social media, Instagram or poster) and you will be presented with a range of choices, categorized into themes. You'll find that, even if you've selected' personal,' many templates have a business theme, but don't let that stop you; you can customize the text and graphics to the content of your core, so just pick something that appeals to you.
One of the best features of Canva is its impressive range of free stock photos (accessible in the left-hand menu via the' Images' button), but if you'd rather work with one of your own images, click' Uploads' and either scan for an image or drag and drop it from your screen. All photos uploaded will be saved to your account, so you can use them later on. There is also a wide range of' elements' on sale, which include simple shapes and clipart.
Canva is a stress-free online photo editor to use and the social media models are particularly impressive, but for small companies who want to stand out from the crowd, it's probably a better choice than those who are looking for a photo editor.
9. PiZap
Most online photo editors are trying to recreate Photoshop's sophistication, so it's cool to see one that concentrates on having fun. The editing choices of PiZap vary from subtle to stupid and are perfect for sharing pictures on social media.
You can dive in and start photo editing in PiZap without creating an account, but you can only save your finished creations from registered members, so you can register immediately. You can connect via Facebook, Google or Twitter, or use your E-Mail address to create a Pizap Account.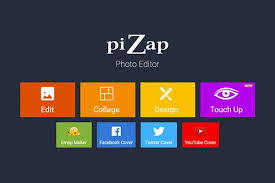 Pizap provides a few subtle filters and effects, but its choices are more lenient to fun and flashy – nothing is wrong. Its light effects are especially effective and approximately half of them are free.
There are a number of "studding" selfie filters (free choice for whitening teeth, cleaning and blushing), as well as a huge selection of stickers. Silly, but fun.
There is even a 'meme' option, which allows you to add white text in the historic form at the top and bottom of your pictures.
PiZap is great fun online photo editor, and we really liked the free version but it does not appear enough to justify high subscription cost, as premium add-ons (such as a cutting tool you can utilize to make a multiple-photo collage) considering other online photo editor tools offer free of charge.
10. Adobe Photoshop Express
Adobe Photoshop Express is a great free photo editor for mobile phones and desktops and makes available all its software from your web browser.
It's well built and everything is immediately accessible, unlike Photoshop itself, even if you've never used a photo editor before.
Photoshop Express Editor looks as smart as any Adobe software-beautifully designed, with simple icons and no – confusing menus.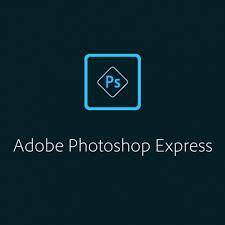 Tools are classified into two categories: Editing and Decorating. The first of these involves normal choices such as modification of the brightness, cropping, resizing and white balance. Also, there are some more advanced and unusual tools that you won't find in most online photo editors, including an excellent fill light option to reduce harsh shadows and an auto-correct setting that suggests various quick adjustments to the colors of your image, which can be applied with one click.
You can use the decor option to make your photographs less cumbersome and more fun, and you can personalize your photos on a variety of WhatsApp-style stickers before posting it on social media.  Apart from picture editors, you can also create your own memes in several clicks with the top meme maker.
All edits are non-destructive and you can always go back to the original picture.
When you are done, you can save the edited photos to your computer via the Photoshop Express editor. JPG is the sole format available and it is a shame that you can not send the filename directly to Twitter or Facebook-particularly since the decorations seem to be perfect for using on social media-but choose a file name and destination.
The first thing you should consider when choosing a free photo editor is your level of confidence and experience. A simple online tool can be great if you just want to make a few changes (for example, removing blemishes and enhancing color) without being overwhelmed by choices.
It is also worth considering what you are going to be using the images exported for. Sometimes, online photo editors can only export images in JPG format at relatively low resolution. That might be ideal for the photos you want to post online (and many such online photo editors have tools to send images directly to Facebook or Twitter).
At the end of the day, you always have to see what your need is. Editing photos is not everyone's cup of tea. However, it is very possible for you to learn the basic skill just to get a grip on it. So choose wisely and patiently.
Also read: [2022 Selective] Top 15 Tools to Remove Background from Image.