Images are such a crucial part of online work and business. Be it to display your special works or products, advertise your business, pass the information on your blog or create that special and unique web space to get noticed by Google algorithm and get ranked. However, images can easily be distorted either by visual noise, blur, pixelation, or horrible background. Hence, making use of a background remover to make the image transparent becomes the primary way out to get the perfect image for your web space need.
Top 5 tools to make an image transparent
BGremover – make image transparent with AI
Price: Free trial and paid (basic $9.99/mo, Pro $19.99/mo)
This transparent image converter allows you to remove background from images online in less than 5 seconds. Being an AI transparent image converter, it makes use of advanced technology for smooth, accurate, and quality subject cutting. It is also tailored to get stunning image qualities devoid of distorted background for websites and e-commerce businesses.
Pros:
  Free to download preview images
  Effective to make image transparent
 Useful editing features
Cons:
 No batch processing
 Some key features are not present on the free version
How to make image transparent with BGremover
Step1: Click to upload the photo or drag and drop a photo to this tool.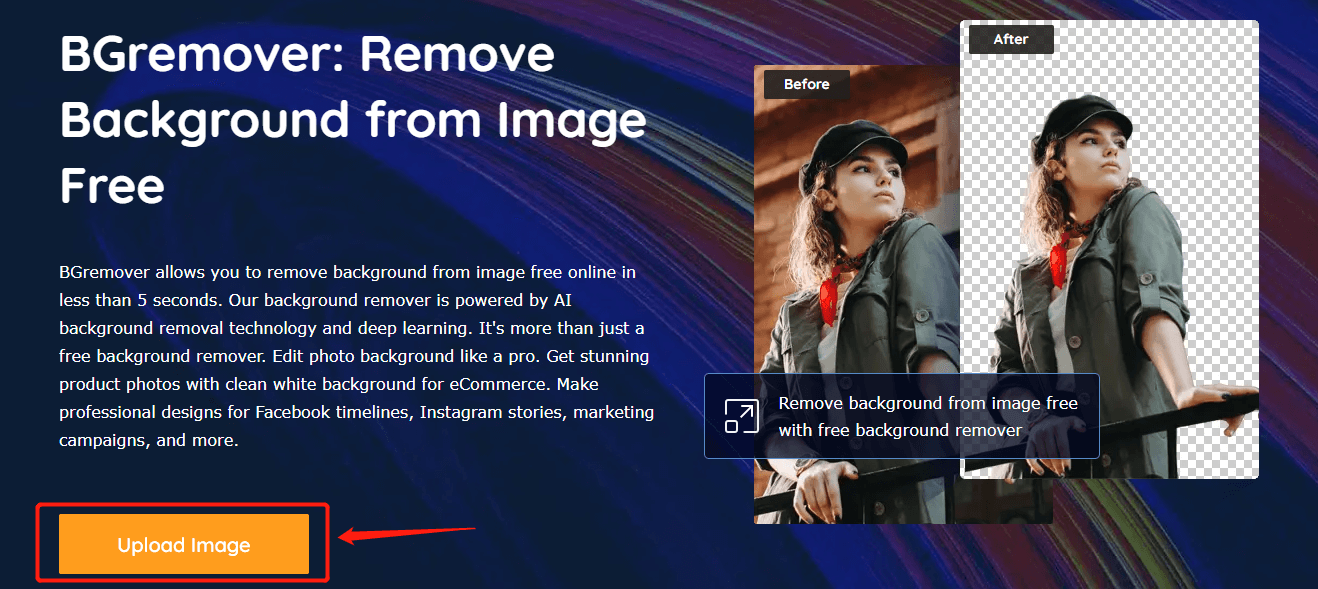 Step2: After the upload, the tool will make image background transparent automatically.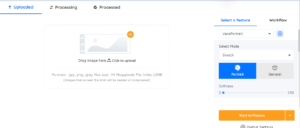 Step3: Download the final output of the image.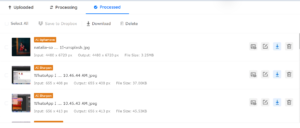 Price: free trial and paid version (starts at $9.99/mo)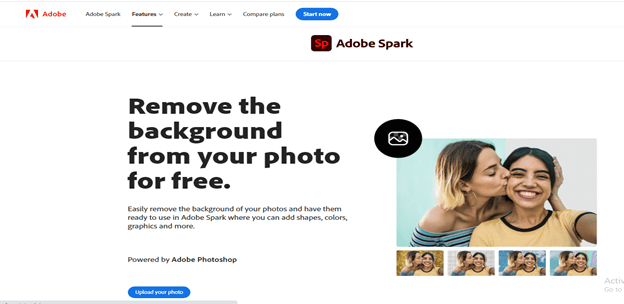 Adobe spark is one shop for all things related to creating stunning internet posts. Being a web-based tool, the image background transparent feature allows you to place focus by highlighting the subject of your image before creating a transparent background. Also, you need not download the image before sharing it with third parties across the internet.
Pros:
Easy to use
Suited for web projects
Useful style suggestions
Cons:
 Limited customization features
 Watermark branding in free version
How to use Adobe Spark
Step1: Navigate to the site from the link provided and click to upload an image
Step2: After upload, it auto removes the background
Step3: Download the image output
Price: free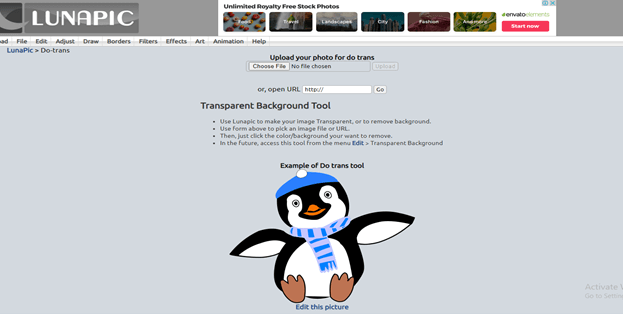 Lunapic is an auto transparent image converter that can get rid of the background in one click. Being a cross-platform tool that can be accessed even from mobiles via the browser, this tool definitely delivers quality and stunning images and does the most important, make image transparent.
Pros:
Free to use
 Simple interface
Cons:
How to use Lunapic
Step1: Click to select the image and upload your image.
Step2: Save the processed image
Price: free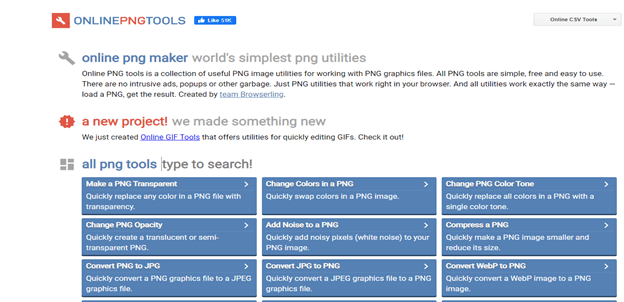 This tool is the most straightforward transparent image maker. You can make image transparent with this tool if the file format is in PNG. Since PNG image format is the most used online for web spaces, this tool is perfect to make image transparent online without incurring any form of cost to you. Also, it offers a lot of options for the customization of images before processing them.
Pros:
 Free to use
 Simple user interface
Cons:
Small file input
Inconsistent in quality
Price: Free
Edit photos for free is a transparent image maker with AI power that has trained deep networks on millions of images to teach them to automatically extract objects and erase background from photos. It also offers a smooth edge tool to ensure perfect image cut-out and refined edges for the transparent image background. It also has an inbuilt image editor that automatically enhances filter and preset images.
Pros:
Inbuilt image editor
 Instant and effective
 Free to use
Cons:
How to use Edit Photos for Free:
Step1: drag and drop the image or select image to upload
Step2: download the edited auto image.
Conclusion
The need for photos in any online business cannot be overstated as it is one of the essential parts that constitute success. Hence, from this post, it is expected that you should know the basic tools that can be used to remove background from images online. Thus, you can use any of the tools stated above.
Also read: 7 Best Background Removal Tools Review