There are many reasons why people who like to take pictures might use a photo app to remove background from image on iPhone. One of them is to remove an unknowing passerby. Nearly all have encountered backgrounds that we want to erase or edit. Luckily, there are dozens of background remover apps to remove background from image on iPhone free that make life easier for those who are not good at photo editing.
In this guide, I'll share with you three tools you may need to edit or remove background from image on iPhone and choose your favorite among them.
3 Methods to Remove Background from Image on iPhone
Price: Free trial and paid (Basic $9.99/mo, Pro $19.99/mo, Pay as you go $24.99)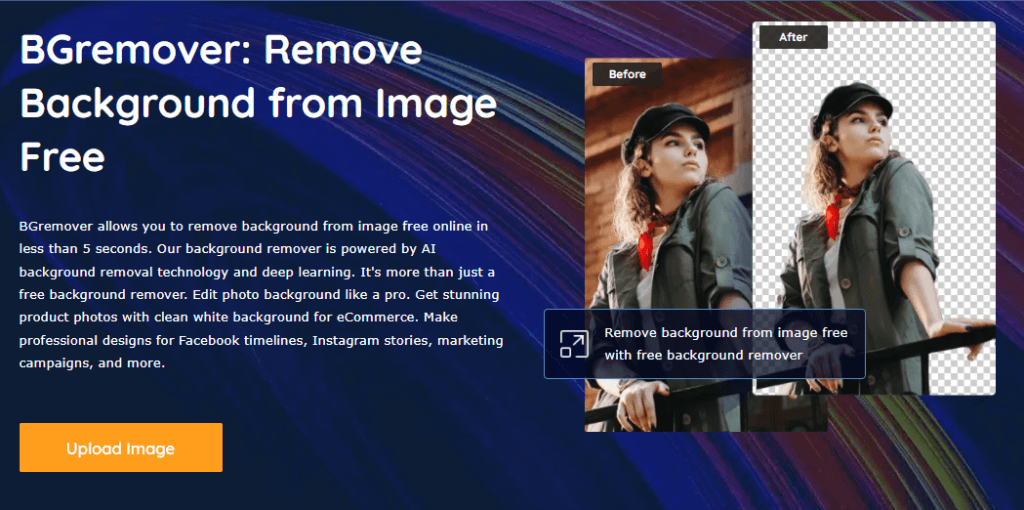 BGremover is a free online tool for removing the background of pictures. It uses AI background removal technology and deep learning, which only needs 5 seconds on average to complete the image processing. It is suitable for both professionals and non-professional people who need to remove background on iPhone. In addition, VanceAI is a full-featured AI photo processing website to meet users' different image editing needs.
Pros:
Useful editing features
Super quality results
AI-Auto background remover
Cons:
How to use this background remover tool:
Select the file you want to edit
The tool automatically removes the background within 5 seconds
Download the output image (or you can hit the Edit button to further edit the background as you preferred)
Price: Free and Paid (Subscription Plan and Pay as you go)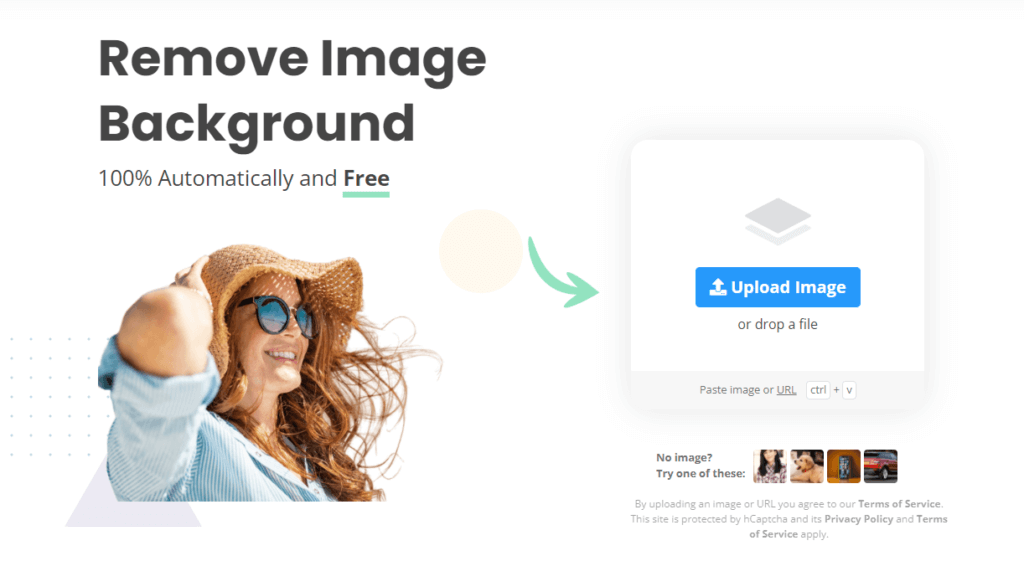 Sometimes, the best thing you can do for a photo with a cluttered background is to delete it. This is where the background remover comes in. This free online tool allows you to easily remove background from image on iPhone and save the transparent version of the photos free. Using Remove.bg, you can also remove backgrounds with images of animals, cars, etc.
Pros:
It is free to use
Simple user interface
Cons:
Small file output
Less suited for images without people
How to use this free background remover tool:
Select your preferred image
Automatically remove the photo background
Download picture and save
Price: Free and paid (custom plan)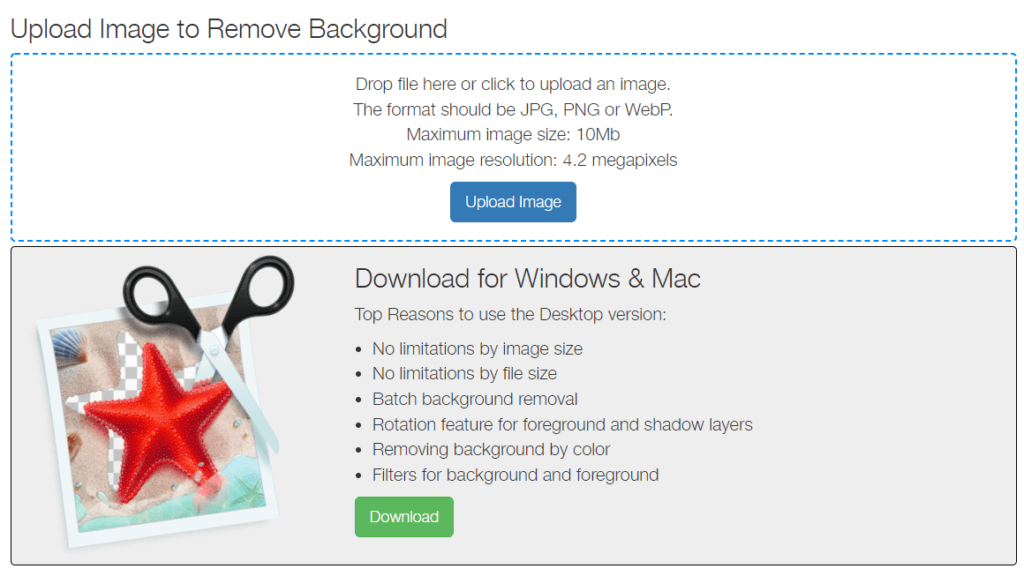 PhotoScissors is a background remover with AI power. It has trained deep neural networks on million images to teach them how to automatically remove background on iPhone. PhotoScissors not only has very good functions and effects in removing the unwanted background of photos, but it is also very easy for users to use. Unlike advanced and complex picture editing software, PhotoScissors is a user-friendly and simple online tool. Even if you don't know how to edit pictures, you just need to follow the prompts on the interface, and you can get quite an excellent background removal effect.
Pros:
It's easy to use.
It comes for free.
Cons:
Some of the important features are missing
cannot be downloaded in high resolution or quality
How to use this background eraser:
Launch the website
Click Upload Image
Choose the photo that you want to edit
Edit your photo online or directly download it
Final Thoughts
Thanks to the advancement of modern technology, removing the background of a photo has never been this easier. In the early days of social media, we didn't know how to remove background from picture on iPhone, but now, thanks to the free photo background removal tools mentioned in this article, you can delete or even change the background directly on your iPhone.
FAQ
What app can I use to remove backgrounds from pictures?
There are many mobile APPs we can choose from the APP store to remove photo background on iPhone effortlessly, such as Superimpose, Shortcuts, Pages, etc. You can always take some time to try them and choose the one that suits you best. But online tools, such as the ones mentioned in the guide, are more hassle-free, because we don't need to download anything on our smartphone hence saving the trouble of viruses.
You may also be interested in How to Make Image Transparent.