Background removal has become a quite common work in our daily life, people use it for removing background from images, making the background transparent or editing it to a suitable way to apply in life. In most cases, people can do this work manually by using professional software like Photoshop, however, not everybody really knows how to use PhotoShop. Hence, having an AI background removal tool seems very essential for you, only with few clicks in an background removal tool, you can have your background removal work automatically done in seconds. In this article, I will introduce the top 7 online background remover tools to you.
Top 7 Online Background Removal Tools recommendation
BGremover – AI Background Removal of VanceAI
Price: Free (3 images); Basic ($9.9/month); Pro ($19.9/month), or you can purchase 600 credits at one time with $24.44 and 3 months valid period.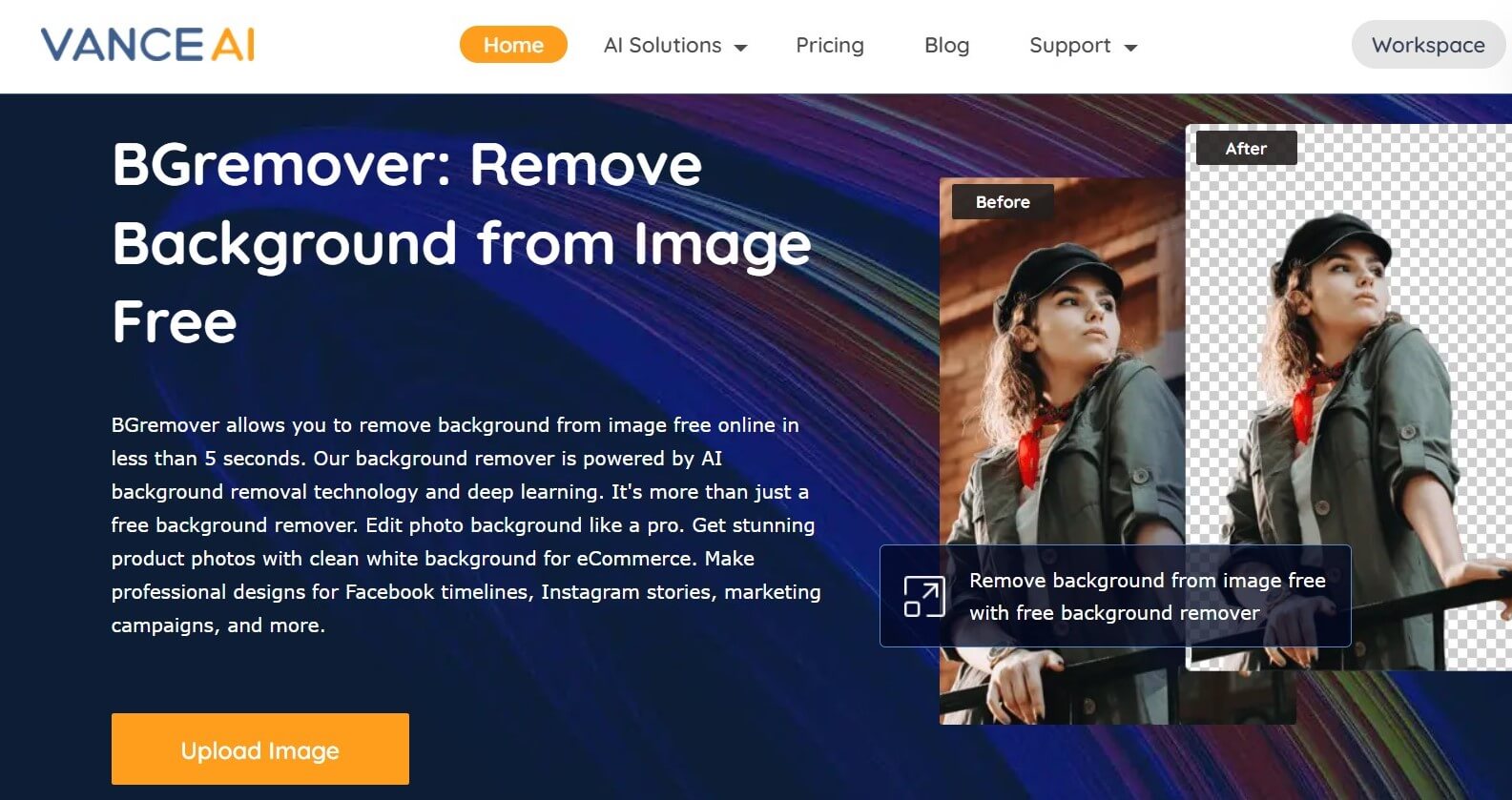 BGremover is powered by AI background removal technology and deep learning, it makes professional background removal effects. No matter you are an artist, shopowner, advertiser, this tool can also deal with image details pretty well. By using this tool, it will improve your workflow efficiency and save your time, its price is good, the result is fabulous. Time, efficiency, quality, with this tool, you have them all.
Pros:
Process image in 5 seconds.
Perfectly deal with noise, blur, and hair details in images.
Various backgrounds options.
High quality processed picture.
Cons:
Charged service.
Limited free credits and image quality in free version.
How to use this background removal tool:
As you come to this website page, drag, or drop an image to the interface
Let AI remove background from your image automatically
Click "Download" to save the final result
Remove.bg – Online Background Removal
Price: Free (1 free credit and 50 free previews); $1.99 per image; $9 for 40 credits per month, and other flexible payment plans.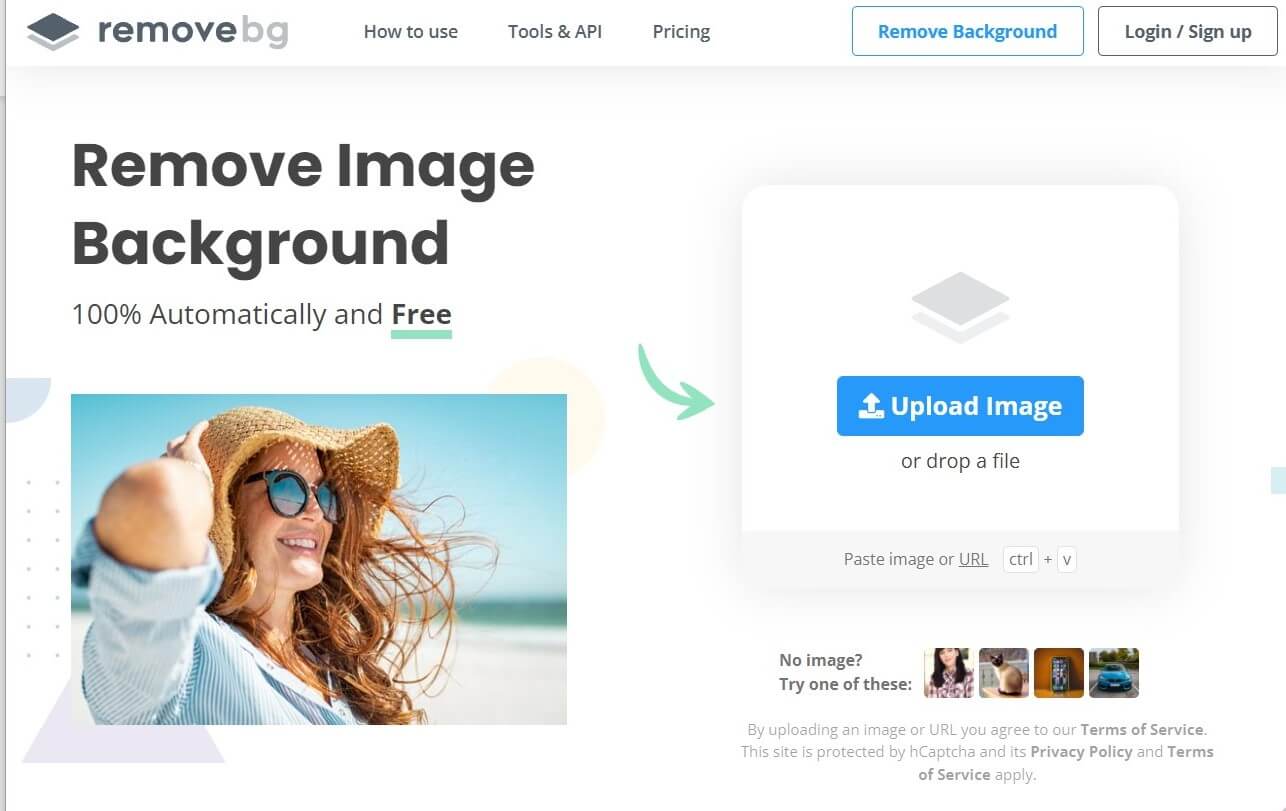 remove.bg is a free background removal tool, which can automatically delete backgrounds and support adding new backgrounds and excellent effects, making it easier and more convenient for you to process pictures. You only need to add the picture to the website page and wait for it to perform automatically to remove the background of the picture.
Pros:
Easy to use.
Remove background from image online free.
Single image background service available.
Cons:
How to use it:
Upload an image or drag a file.
Automatically processing, and edit it with whatever backgrounds you like from the table
Download a normal pixel image or an HD version.
Price: Free & Paid services. (1 free credit and fifty free previews); $1.89 per image; $5.99 for forty credits/month, and other flexible payment plans.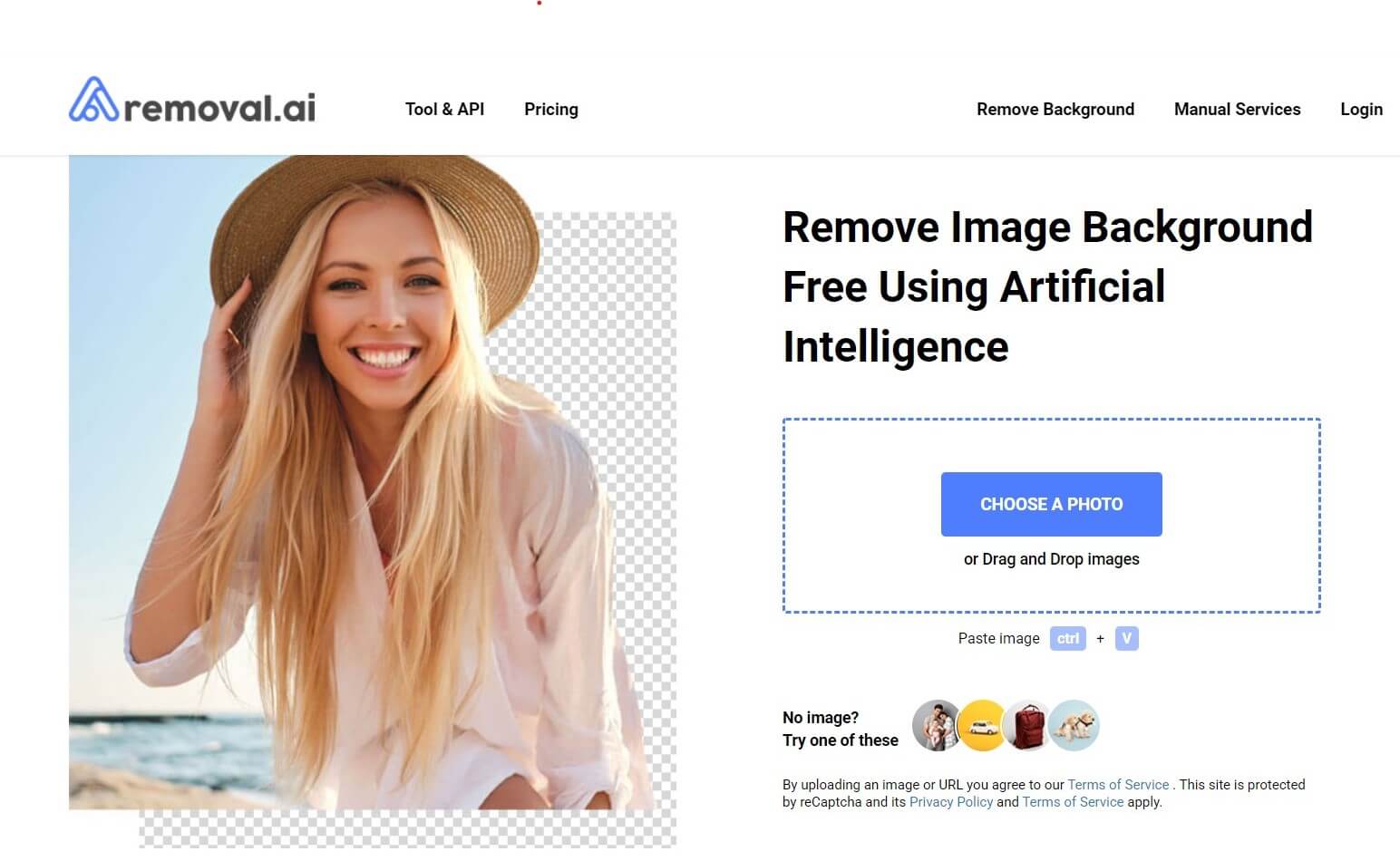 Removal.ai is an AI background removal tool that can isolate the subject in the image from its background. The tool can help the users create transparent background easily. It provides a relatively low price and flexible payment plans. API integration tools are powerful and easy to use for developers. Suitable for professional users.
Pros:
Cons:
Editing is not available for free.
Slow Processing speed compared with other products.
How to use this background removal tool:
Upload an image or drag a file or choose an image in the webpage and open it.
Processing.
Download the processed image of low or high quality as you choose.
Price: 1-month free trial & $9.99 per month.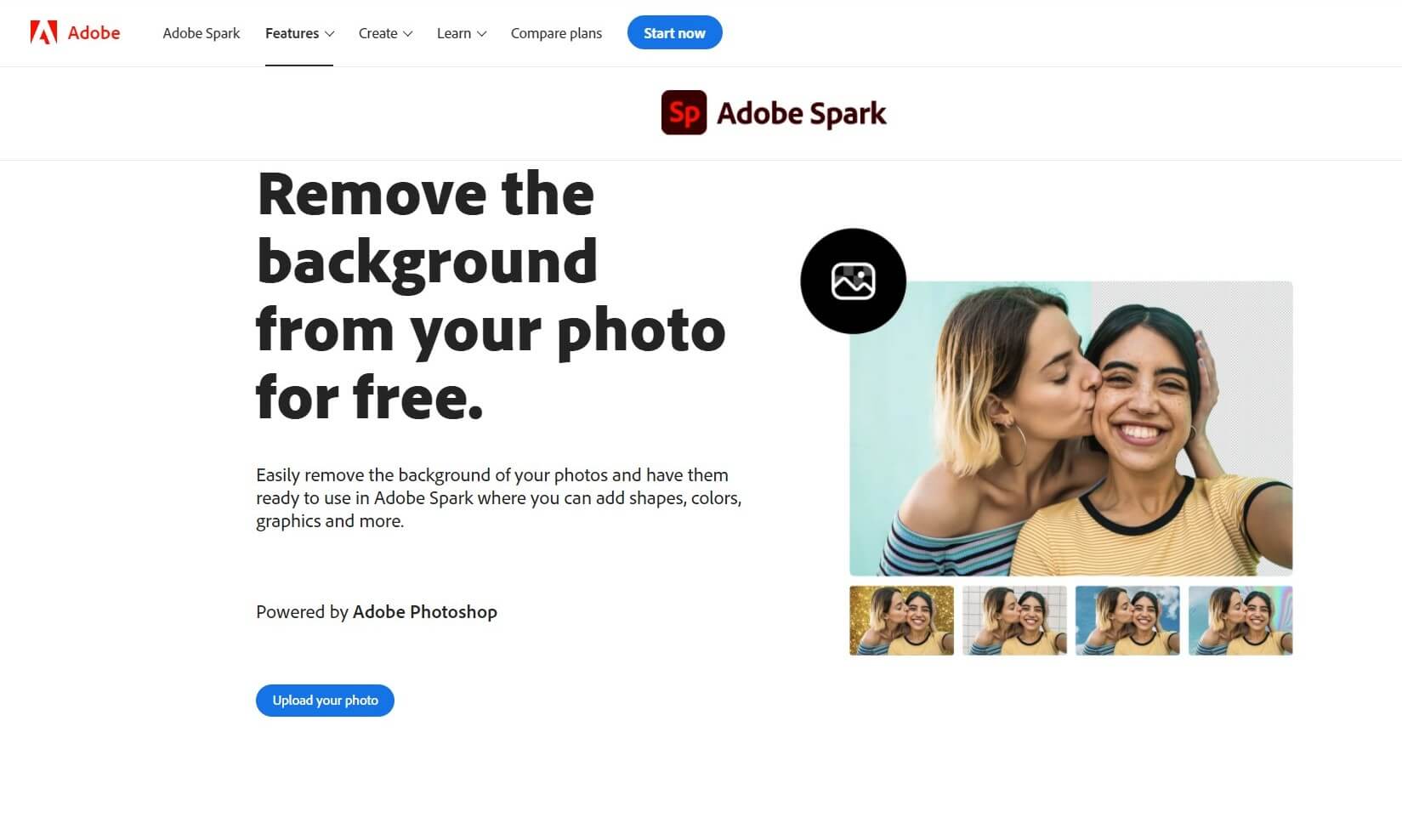 Powered by Adobe, and it has local software. Free trial for 1 month. You can use it online or download an app, and both provide powerful image processing functions. Adobe Spark can easily create photos with transparent backgrounds, highlight the target subjects in your images, and have them ready to add shapes, colors, and other related effects.
Pros:
Compatible with Photoshop.
Local version and multiple other functions.
Provides excellent templates.
Cons:
Slow processing speed.
 Need an account to log in for trial.
How to use this background removal tool:
Select an image where the subject has clear edges with nothing overlapping.
Processing.
Download your new image as a PNG file with a transparent background to save, share, or keep editing.
Price: Free & Paid service. (2 free credits and unlimited free previews); $13 for 100 credits per month, and other flexible payment plans.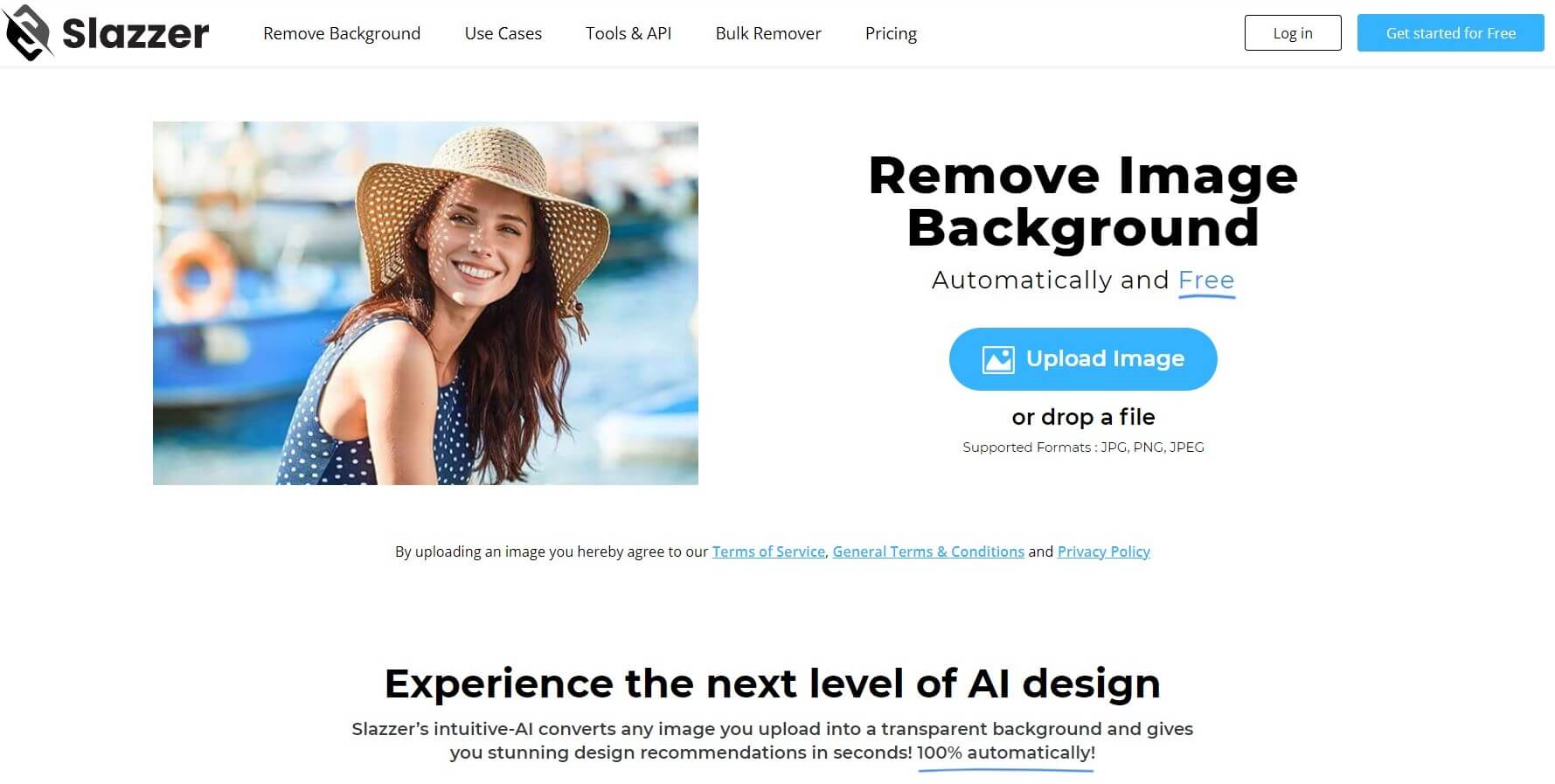 Slazzer is an AI-based background removal tool, even somebody who is a non-professional can erase any image background automatically by the tool and put the subject in a completely unique background. It provides easy integration for developers.
Pros:
API access
Good image blur features provided.
Cons:
Need to log in for a free trial.
Only low-quality preview without log-in
 Need to download the Slazzer Infinity app
How to use this background removal tool.
Upload an image or drop a file on the webpage.
Automatically get a transparent image background.
Download or continue to edit the processed image.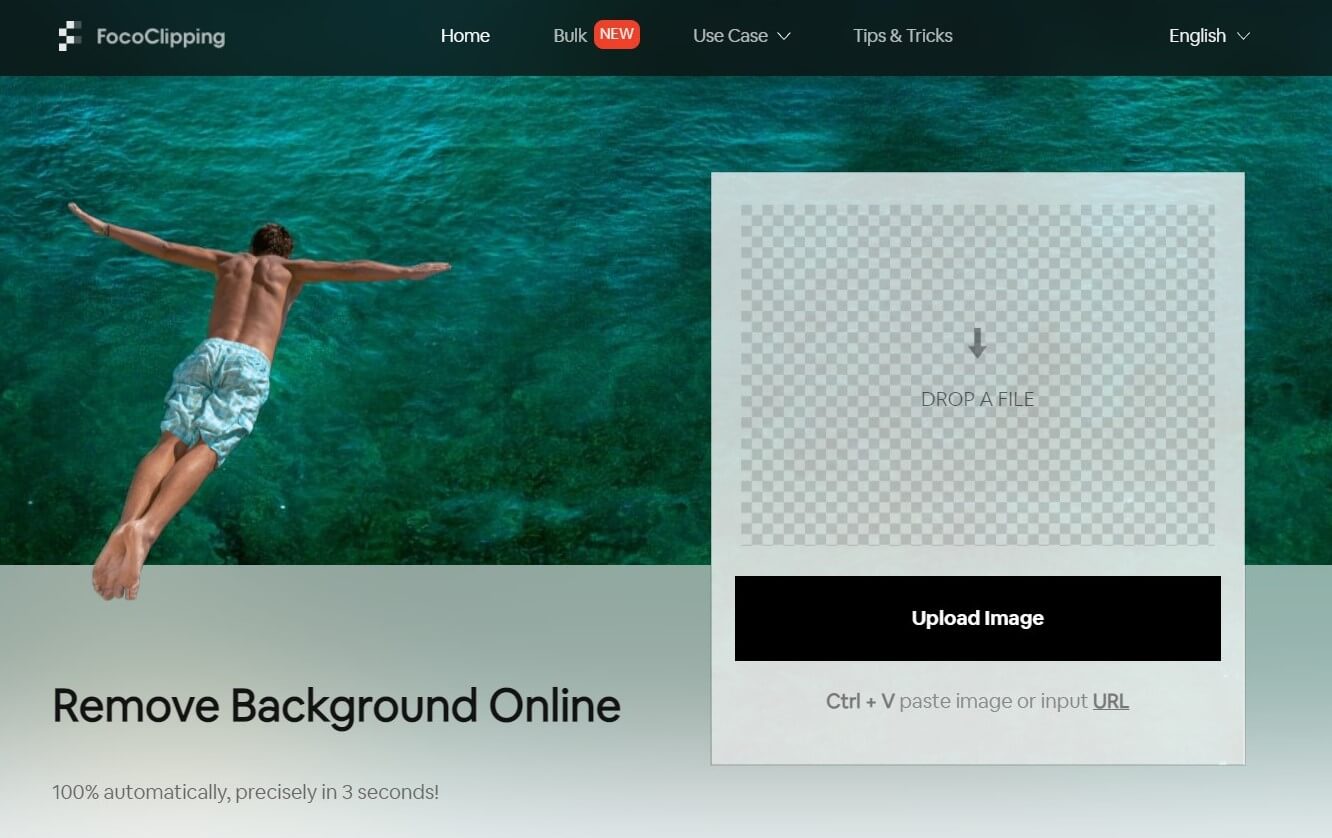 Price: Free
It is a totally free online background remover with four outstanding strengths here: Advanced Auto-AI Algorithm, Superior Bulk BG Remover; article-image Perfect Hair Details; Customized API Solution. It produces photo background removal work precisely within 3 seconds, and the number of free images is not limited. This tool also provides related cropping, and adding shadow functions, and you can freely use these functions as you like.
Pros:
Free online background removal tool
Add custom image background.
Processing an image in 3 seconds.
Cons:
How to use this background removal tool:
Drag an image or choose a photo.
Processing automatically.
After processing, click the "Download" icon to freely download the transparent or white background image without any hassles.
Price: Free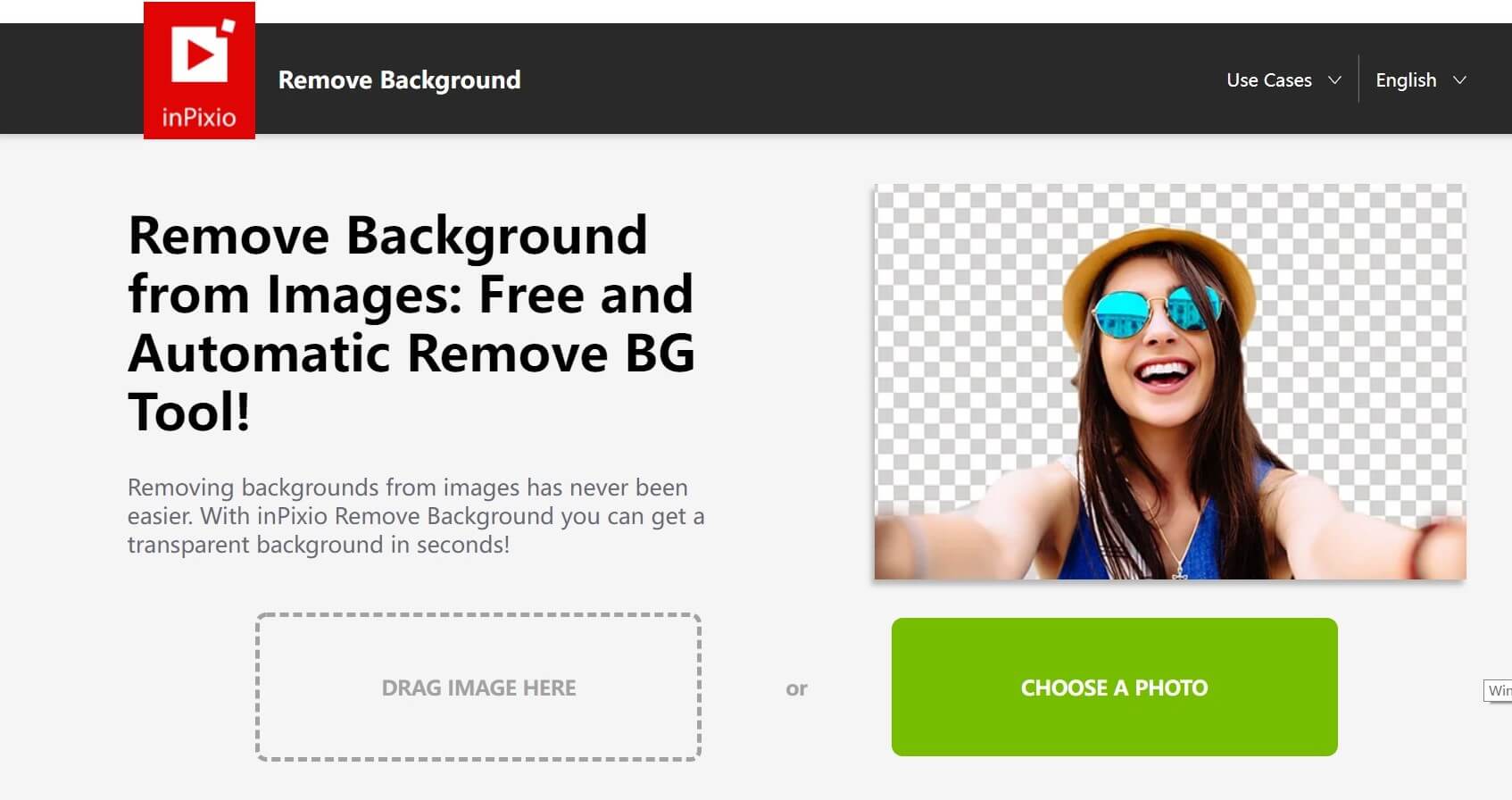 InPixio is a good online background removal tool for personal use, eCommerce and business work. When you work with it, it can only remove the original background from the image, but can not add or change the processed image background. If you are strict with the variety and high quality of the processed image, this tool is not suitable for you.
Pros:
Easy usage instructions.
Quick processing speed.
Cons:
Slow processing speed.
Lack of free editing functions.
Unstable website with errors happens often.
How to use this tool:
 Upload images or simply drag photos into the Drop area.
Apply the image
Save your Poto.
Conclusion
From the AI background removal tool that I have listed above, BGremover from VanceAI fits the most needs, and its high quality of services is worth it. If you do not mind much quality of the processed image, then FocoCliping, Slzzar and removal.ai in free version are also good choices. Anyways, choose the one that fits your needs best and it will improve your work efficiency and make your creation excellent.
If you are interested in other background removal tools, here is an article that may help: [2022 Selective] Top 15 Tools to Remove Background from Image.