Old photos are essential to connecting us to the past since 1839 when the first photographs were printed by Henry Talbot. Despite the unstoppable trend of sharing photos on social media, sitting together with your families and going through old photos are and will never be out-dated. However, printed photos are too delicate to avoid scratches, fractures, stains and etc. So are damaged our valuable memories and moments in history. With a longing for old photo restoration, I have tried many ways and finally found a very useful one in VanceAI.
What is VanceAI Photo Restorer?
VanceAI Photo Restorer is a newly released AI solution by VanceAI. It bills itself as a way to remove scratches, fractures, spots, and beyond from old photos. Yet, only by such functions cannot make it stand out. What really impresses me is that it integrates several features to help can also make other important enhancements to my old photos and bring life to them.
Features of VanceAI Photo Restorer
1. Restore and repair old pictures online
First of all, I have to say that it is really helpful to restore and repair old pictures online. Sending our old photos to a studio used to be the top choice to repair old photos. However, it is not just time-consuming but also too expensive. Online Photo Restorer like VanceAI Photo Restorer perfectly fix that problem.
2. Sharpen colors in old pictures
It is somewhat inevitable to have the color on printed photos fading as time goes by. Color restoration is therefore an important process when repair old pictures. By using deep learning, VanceAI Photo Restorer can automatically sharpen the colors in old pictures to make them look like new shots.
3. Enhance faces in old pictures
With AI, this photo restorer can automatically recognize the faces in old photos and enhance them by a smart analysis as we can see below.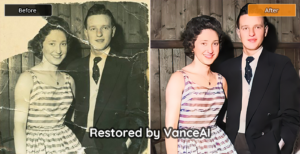 How to restore a picture with VanceAI?
Step 1: Upload image
Go to the website of VanceAI and choose AI Photo Restorer from the drop-down list from the "AI Solution". Then, click on "Upload Image" to drop your old photo in.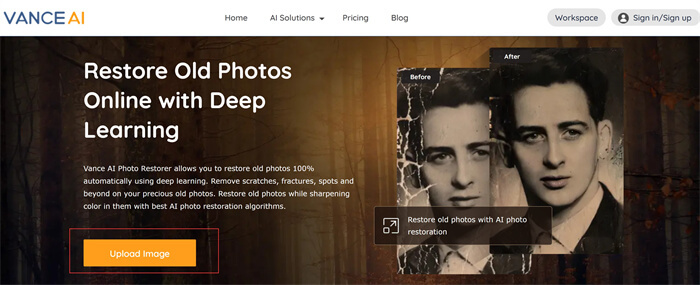 Step 2: Start to process
After uploading your image, you don't have to make any configuration but click the "Start to Process" button to go through old photo restoration.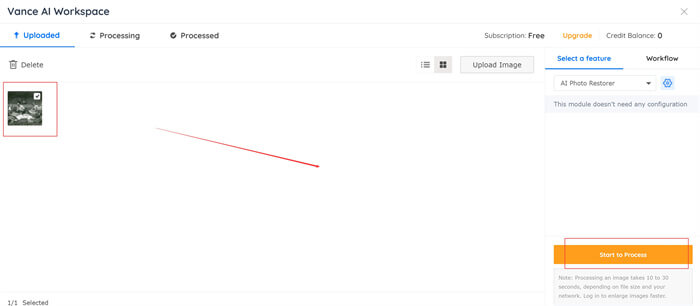 Step 3: Download the results
After a few seconds, you'll see your restored photo on the "Processed" page. You may preview it before downloading.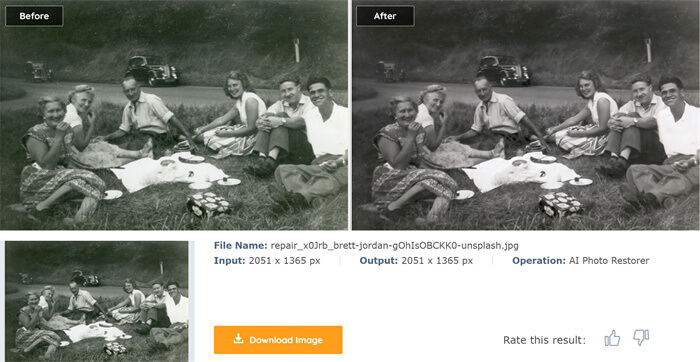 Performance of VanceAI Photo Restorer
Here, I'll show some old photos restored by this online tool.
Below are some examples of Photo Repair. Before (left) and after Photo Repair (right). Creases and stains have disappeared! Photo credit to Annie Spratt on unsplash.com.

We may also add some color to this photo by VanceAI's image colorizer to bring life to the photos.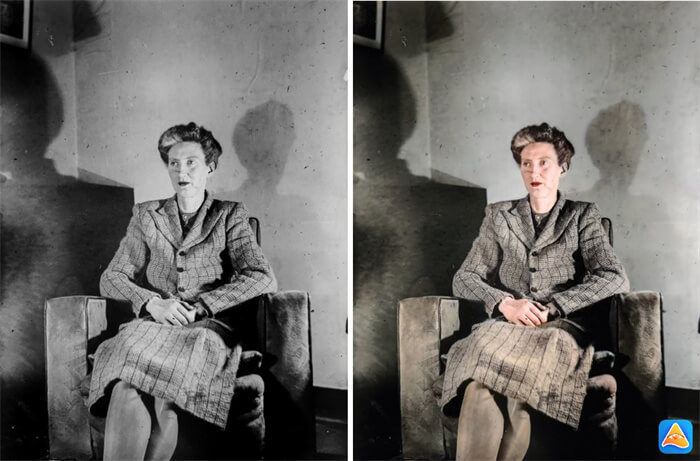 Also read: Best 10 Photo Restoration Services Review 2022.
Conclusion
It is a nice try to restore old photos by using VanceAI Photo Restorer. Although sometimes the photos may only go through a rough restoration without manual adjustment, AI is still the best alternative we can have today to the traditional old photo restoration studio. Also read: Best AI Online Old Photo Restoration Tools Review from TopTen.AI
FAQs
1. How to fix a scratched picture?
To fix a scratched picture requires patience to make up the missed scratching part which always has a ragged edge.  Usually, we can send the photo to professionals, which would cost a lot. In this case, we can use an AI online tool to help us automatically restore photograph.
2. When do I need old picture restoration software?
As long as you want to repair old pictures with scratches, fractures, spots, or other problems, you may use old picture restoration software to help you remove them. With such software, you can easily restore photograph online all by yourself.
3. When do I need a picture restore app?
If you want to have your old photos roughly repaired on portable devices, you may use a picture restore app or some web-based online tool to help you. They are generally 100% automatic and don't require any complicated techniques.