Photo enhancer applications are more than just about getting rid of a blur here and there. With a photo enhancer application, you can ensure that your images are shareable anytime due to their ability to clear out issues, color correct, and even upscale images in some cases. This is a list of the top ten photo enhancer applications that you should try out for the best pictures.
Best 10 Online Photo Enhancer
Price: The Image Quality Enhancer from VanceAI is free to use three times before requiring a purchase. The paid plans start from the Basic edition which costs $9.90 per month.
VanceAI is an amazing application to have because it is not only a great online AI photo enhancer, but also because it offers other creative image enhancement tools such as photo to sketch converters, image colorizers, and more. Due to its AI-based structure, it automatically processes images and provides enhanced photos in seconds. Overall, it is an online photo enhancer that is competent, fast, and economical.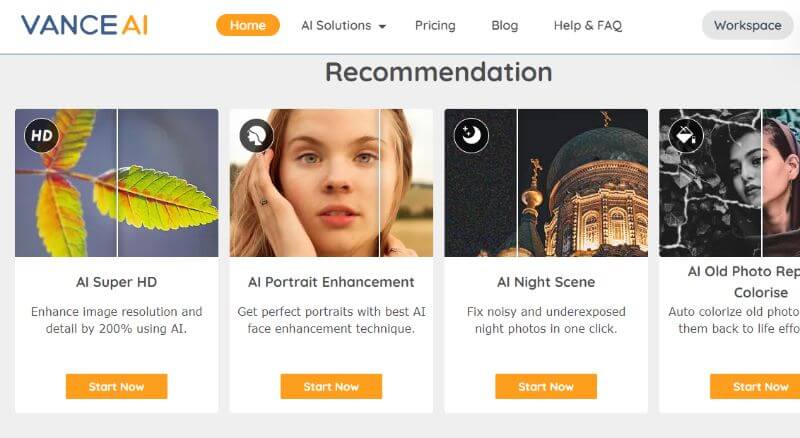 Also read: Top 10 AI Image Upscalers for eCommerce
Price: The online photo enhancer tool is free to use five times only. After that, you can purchase a plan of $9 per month with 100 image credits offered.
Let's Enhance is another image enhancement application online that makes use of AI technology to process images in a detailed manner. You can use this application for multiple kinds of photographs, including e-commerce, real estate, products, etc. It also offers an API version of the application that you can request from the website itself when you use the link given above.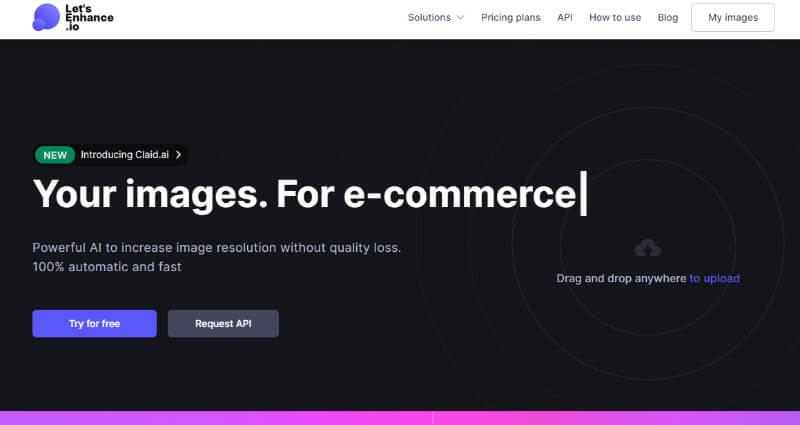 Price: The free version allows five image credits and limited batch processing. The paid plans are flexible, as they go as low as $1.99 for 5 image credits.
Deep Image is one of the best photo enhancer tools you could have if you simply want to increase the resolutions of your images while maintaining its quality. The technology that Deep Image uses is pretty comprehensive and is able to deal with most types of photos with ease.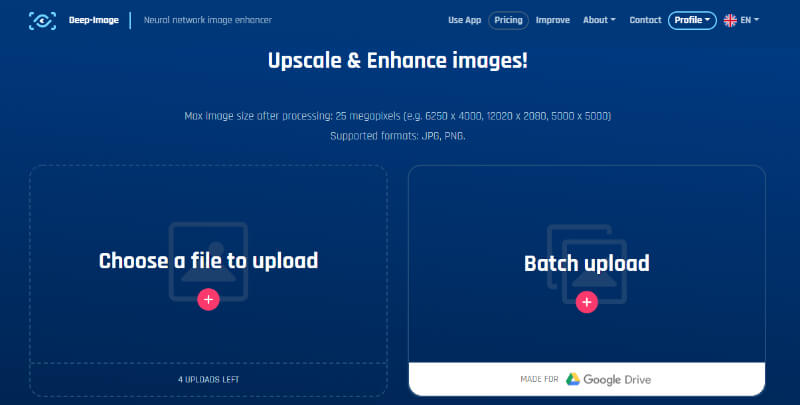 Price: MyHeritage is usable online with a free trial after you create a free account. You can quickly create an account through Facebook or Google.
The MyHeritage photo enhancer tool is best suited for situations or images that are vintage and old. Just like the name suggests, this photo enhancer is designed primarily to enhance old family photos though it does fine in other aspects too. The process here is automatic too, as users only need to upload a photo and start processing.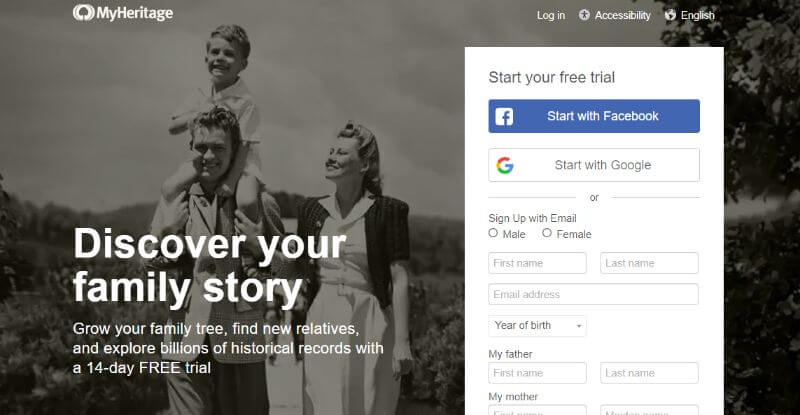 Price: You can get a seven days free trial by creating a free account with FotoJet. The paid options are open after that period.
FotoJet is a great photo enhancer to have when you need more than image upscaling or removal of image noise or blur. With this photo enhancer, you can also enhance colors, increase sharpness, enhance lighting effects, and more. Moreover, this tool also lets you edit and enhance videos. This tool is perfect for those looking for an all-around package with an online photo enhancer application.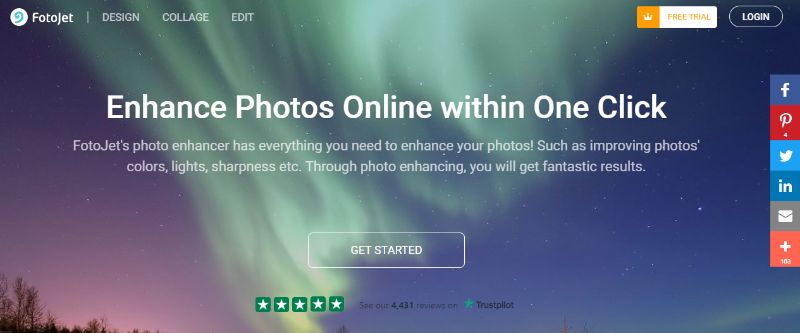 Price: Fotor is available to use with a free trial of a few days. After that, you will need to purchase a paid plan to continue using the one-tap enhance feature.
Fotor is a great blend of manual and automatic image editing. It is a popular online free photo enhancer tool that has an editor similar to software applications and LunaPic. Fotor is also capable of producing great results and it does so with a convenient UI design for the user. Fotor can be used for casual editing such as cropping to complex tasks such as enhancement.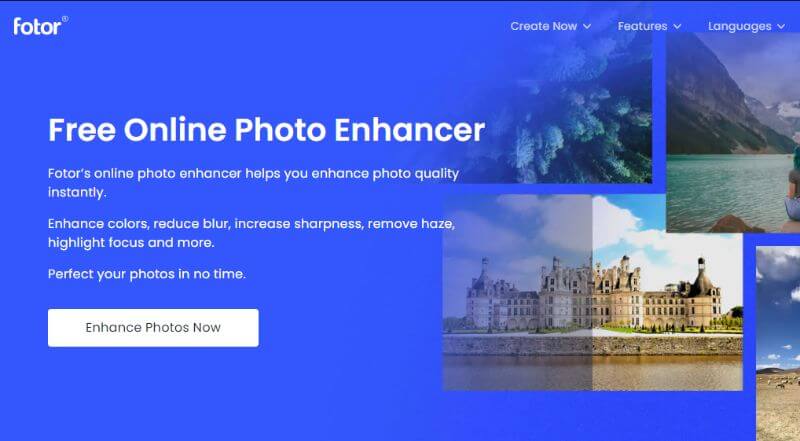 Price: You can make 200 enhancements every month for free with the free plan. If you want more, you can contact the team by selecting the Enterprise plan.
This photo enhancer application has an API version that you can easily integrate into your systems for smoother functionality. With the Enterprise plan, you can also get more features such as customer support. When it comes to the tool itself, it is specifically best for real estate photographs.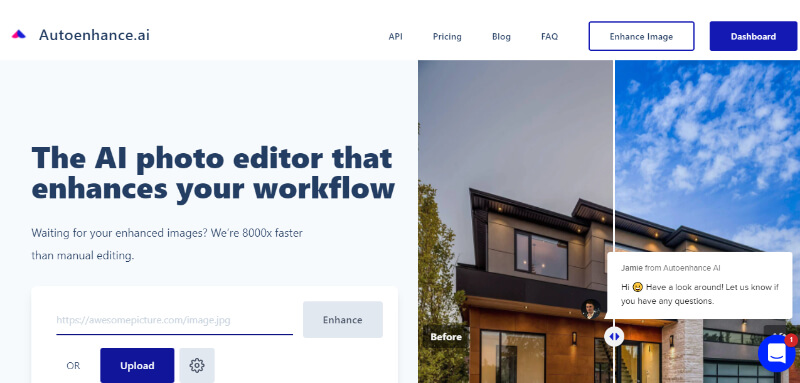 Price: This is a limited time free to use application. The paid plans start from $10 per month with unlimited upscales and extra features.
When it comes to the features that it offers for free, it can compress images to a realistic extent, increase the resolution of images, and remove noise from JPEG-type images. Users also have an easier time uploading photos. They can use the standard upload button, they can copy-paste the image URL, or they can simply drag & drop an image.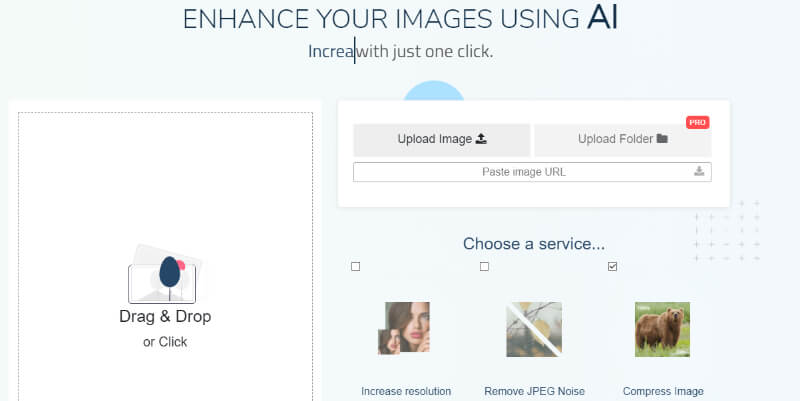 Price: Upon signing up for free, you will also receive 20 free image credits. You can keep purchasing more credits with a minimum investment of $3 that gets you 10 additional image credits.
Super Enhance is a comprehensive photo enhancer application that has more features to offer other than upscaling and enhancement. With this software, you can apply HDR to any image automatically, use the editor mode for in-depth photo editing, choose from a wide collection of filters to apply onto pictures, and more.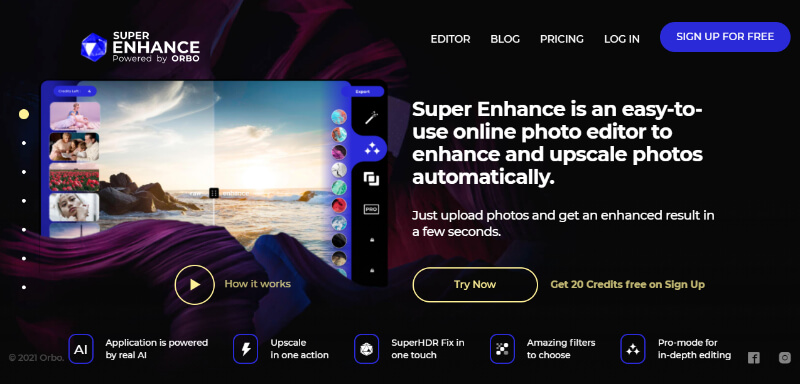 Price: The image upscaler tool from Zyro is free to use though if you want access to all of Zyro's features, you will need to make a purchase of a minimum of $2.90 per month.
Zyro is somewhat of an online free photo enhancer tool mixed with e-commerce resources application. It provides services such as domain setup and e-commerce website tips. When it comes to image editing, it offers the AI-based tool mentioned as well as an image resizer, logo maker tool, background remover tool, and more.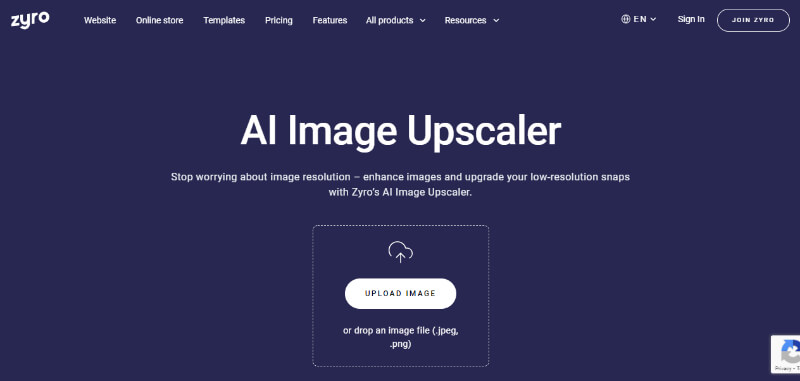 Best Free Online Photo Enhancer Recommendation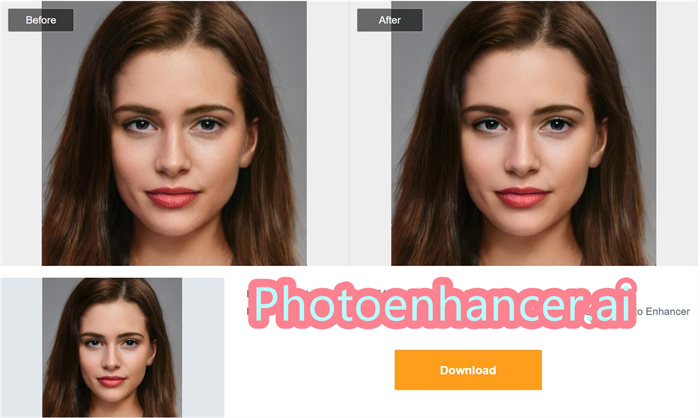 Photoenhancer.ai is a totally free online image enhancer that uses AI to automatically enhance photo quality to the next level. It is a one-click solution that integrated sharpening, retouching, and denoising to make your image look clearer and crisper. All you need to do is to go to its website and upload your image.
Conclusion
This list of the best photo enhancer applications can make sure that users have the best possible images in their hands. It contains online free tools as well as subscription-based options, though all of them do offer additional features outside the image upscaling and quality enhancement. VanceAI and Let's Enhance are great online tools for users who want quick results with the best quality. Super Enhance, otherwise, involves a bit of manual editing and is for professional users.
FAQs
What is the best free online photo enhancer?
Among the best online photo enhancer applications are VanceAI, Let's Enhance, and Deep Image because they use really comprehensive AI and Deep Learning technologies for image processing. However, if users require a lot of other features such as filters, manual editing, etc then these tools wouldn't be ideal. In such cases, users should go for Super Enhance or Fotor.