As PDF is a document format that displays content across pages, it is of essence to ensure that your excel data can be clearly displayed without its layout being broken and can be printed, especially when you are going to make a presentation on sales or other fields of data display. Hence, an excel to pdf converter will make your work concisely and easily to be read on paper, word, and other formats. Read on to get to know how to save excel as PDF with multiple methods.
Export Excel to PDF using Microsoft Excel
Normally people export excel to pdf with Microsoft Excel, but there are too many steps to go and you need to set its pdf layout and design all manually. And here are the steps.
Step 1: Open an excel file and set up the page layout, adjusting margins, orientation (choose landscape), size (A4) based on your needs.

Step 2: Define a print area, insert or remove breaks according to your needs. These 2 buttons decide what contents will be in the pdf. And look at the width, height, and scale, define the scale to fit your demand.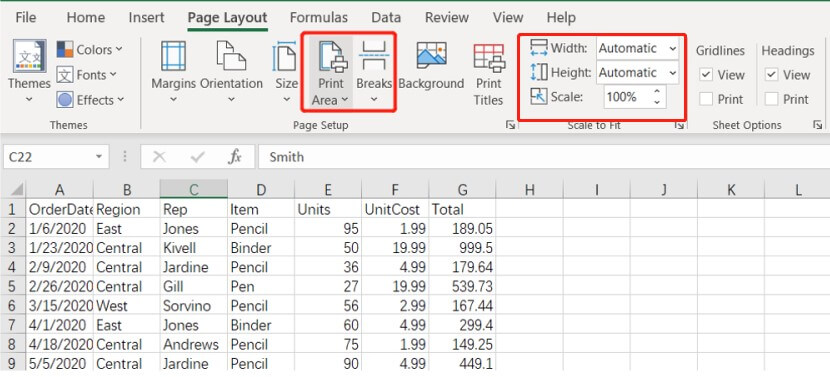 Step 3: Click print titles and choose Sheet option, you can set what you want to display in pdf and input them into these blanks. Once you are ready to save excel to pdf, click print preview before converting, and make sure all the data you need is concluded.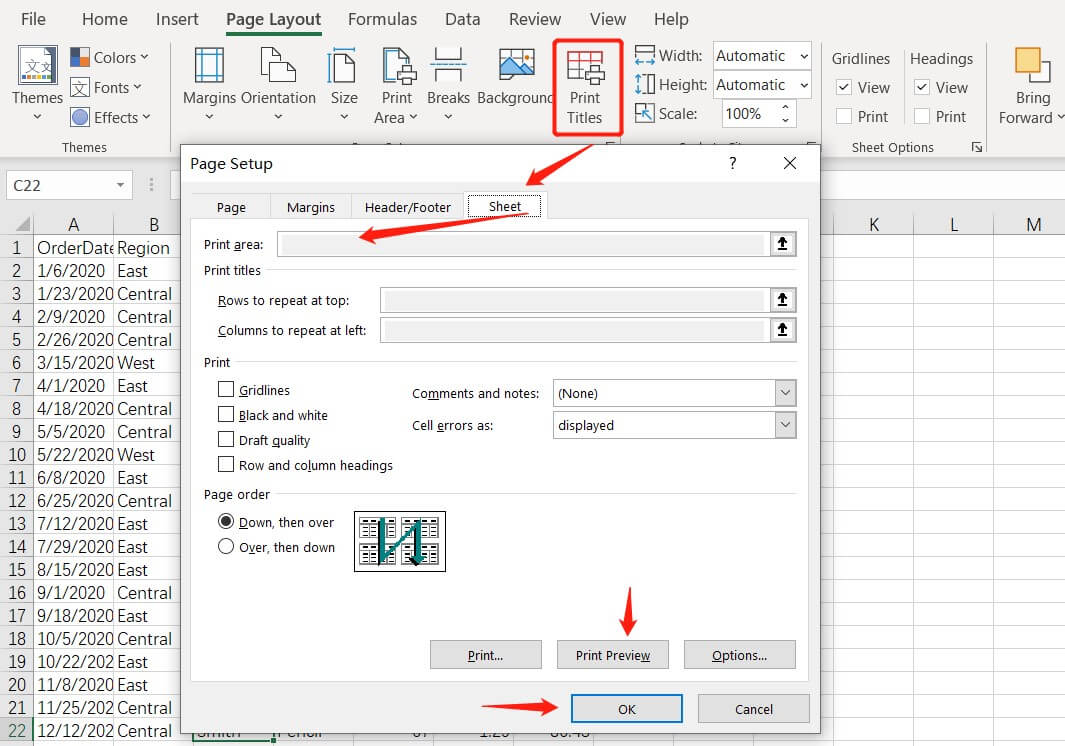 Step 4: Click "File" at the end of step 3, and then choose "Save as", click the men find PDF format, and save it.
How to save Excel as PDF online for free
iLovePDF is a comprehensive PDF editor which is free and easy to use, converting excel to pdf online is quite easy here, and you can convert your Excel files to PDF just in seconds. Most importantly, with only a few steps, you will have the work done. As an online tool, iLovePDF is a nice choice to help you convert excel to pdf.
How to use:
Step 1: Select the Excel file you want to convert from your device.

Step 2: Add more files according to your needs or just go straight to convert it to PDF.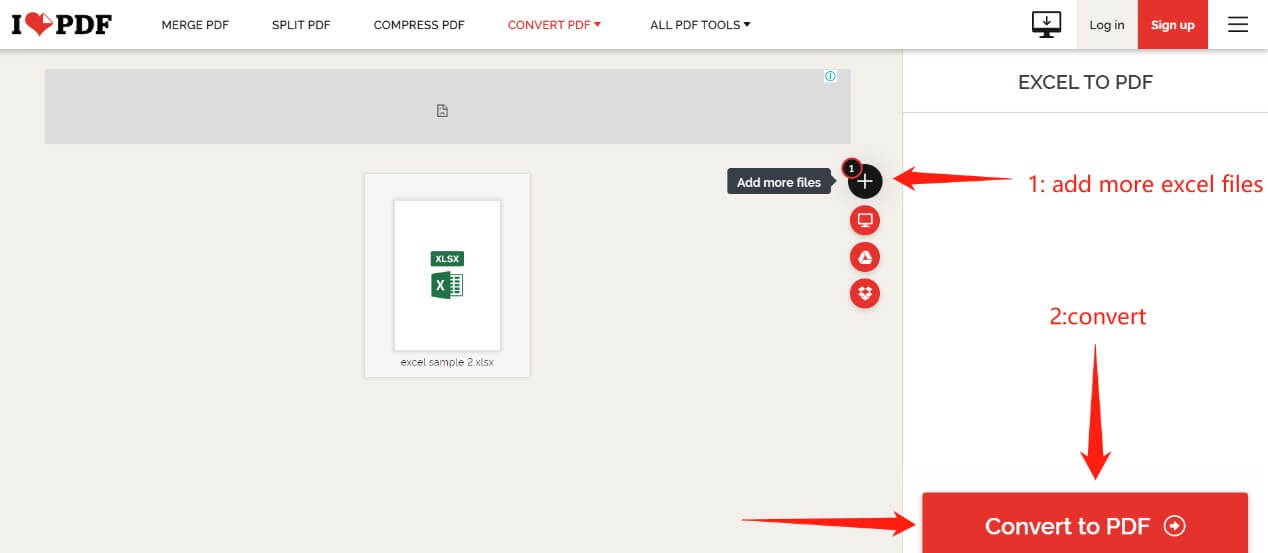 Step 3: Download PDF.

VancePDF is an innovative tool to provide online solutions for PDF related needs; it is an experienced online tool on how to save Excel as PDF, and also tools such as PDF to Word, Image to PDF, merge PDF or Split PDF. The platform requires no subscription, so that you can use this tool freely without any bothering about registration or pricing. VancePDF provides a simple and pure online user interface for converting an Excel file into a PDF file.
How to use:
Step 1:Open VancePDF, select the target file using the "Select a file" button.
Step 2: Click "Convert" and the tool will start processing automatically. Wait until the converting completes.
Step 3: Use the "Download" button on the right to download the result.
FAQ
How can I save an Excel to PDF without cutting it off?
VancePDF and iLovePDF can help you out of this problem. They provide converting excel files to PDF as a whole, so they will not ask you to cut your excel file off, they will naturally convert it with default mode which is quite standard and concise.
Conclusion
As a professional office software, MS Office is quite good to convert Excel to PDF, however, it needs you to take every detail manually which takes more time and complexity compared with other online PDF editors. However, VancePDF and iLovePDF listed above are very useful and efficient online tools to help you to export Excel to PDF. They have powerful functions to convert excel files to PDF in seconds, and you can also try their charged services if you need more convenience.
For more PDF converter tools, read Top 10 Best PDF to Word Converters Review [2022 Selective].