Photos are used to preserve memories, showcase your special beauty and catch awesome moments, advertise work or be used for other purposes in both work and personal lives. However, it can easily be distorted with the slightest dust or something you are unaware of which could lead to a distraction in the portrait. People are recommended to erase portrait background with PhotoShop, but if you are not a professional, it will take you a lot of time.
Hence, this is the reason to erase portrait background with a background remover. With a free background removal tool, you can get a perfectly focused portrait devoid of noises.
How to use BGremover to change portrait background
This portrait background remover tool is an auto AI-powered tool capable of removing background from portrait photos for free. BGremover works with one click and offers an intuitive tool to help you edit portrait backgrounds. To remove background from image using BGremover, you have to follow the following detailed steps:
Step 1: Upload your photo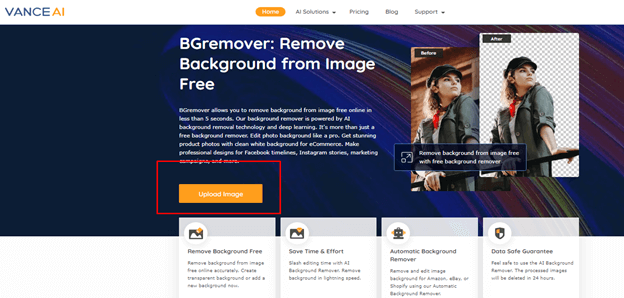 Click to upload the photo you intend to remove its background. Alternatively, there is an option to drag and drop a photo to this tool or enter the photo's URL.
Step 2: Remove background from portrait automatically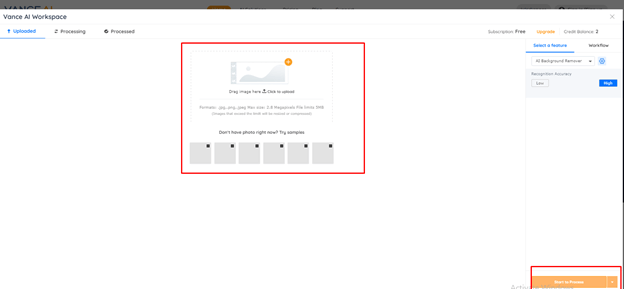 After you have uploaded the portrait to this portrait background remover, the portrait background will be removed automatically within seconds. You can see the preview of the final output before proceeding.
Step 3: Edit or customize the result of the portrait background (optional)
You can click "Edit" and another interface will pop up. On this page, you can change portrait background of your image, you are able to edit the transparent background and add a solid color or include a new background of your choice to the portrait.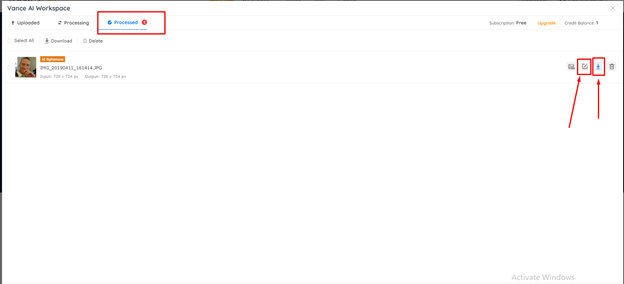 Step 4: Download the final output of the portrait
Click on the "Download" button to save the preview image. However, if you want the full image quality, you can download a full-size image. To download the full-size image, you need to register and use the free credits provided by BGremover.
BGremover output examples
1)
In this image, you can see the direct comparison between the portraits. The left side portrait is the portrait before being processed and the right side is the result after the processing. The image subject is neatly cut out with no errors while maintaining the stunning quality of the portrait. Also, the edges are nicely smoothed out without enlarging or decreasing the size of the original portrait.
2)

BGremove delivers an amazing result of creating a transparent background for this product image. While giving the product an added beauty by having a transparent background, it smoothly traced out the edges for the sneakers to replicate its original portrait form. Also, it maintains the original image pixel quality. Surely, I will be using this more often for my business.
3)
As demonstrated in this example, to remove background from image is easier with just a few clicks through BGremover. From this example, despite having a fur body which generally poses a difficulty for manual portrait background to remove, this portrait background remover smoothly cut out to perfection the puppy's shape. Also, it helps place focus on the puppy without getting distracted by the previous background.
Surely, this free online portrait background remover offers the best quality for everyone's needs.
About BGremover
BGremover is a portrait background remover tool that allows you to remove background from images online in less than 5 seconds. Powered by AI and deep learning removal technology, it offers smooth, accurate, and quality options to remove portrait backgrounds.
It is also tailored for online businesses to get stunning images for their websites and eCommerce business without neglecting the everyday need of everyone else.
Also, the full suite allows you to edit and add more solid colors to your image background or customize it with your desired background. With BGremover, your productivity can only be tripled.
Pros:
Free to download preview images
Effective background remover
Useful editing features
Cons:
Final Thoughts
Distortion or noises on portraits are almost impossible to avoid. Be it portraits taken to document life journals or by a photography professional or by an online business owner, anyone is susceptible to encounter this problem. Hence, having access to a free online portrait background remover like BGremover, is a blessing to aid easier workflow. I have provided the information about BGremover in this post and it should be enough to get you started with using the tool. To remove background from portrait will never trouble you again, all you need to do now is have it a try.
So now, I believe you know how to remove background from a portrait, do you interested in more image editing tools? Also read 7 Best Background Removal Tools Review.