Do you often download images online from your mobile phone and find that the downloaded images are too small to be applied as a wallpaper or printed as a poster? Then you may need a tool, specifically AI Image Enlarger, to enlarge your image without losing the original quality.
Why use AI Image Enlarger?
AI Image Enlarger is normally fed with millions of sample images to help it automatically enlarge image and accurately identify and repair pixels while enlarging. Therefore, when you use AI Image Enlarger, the upscaled image will remain the same quality as the original one, unlike some normal Image Enlarger that damages the quality while enlarging the pixels.
4 Steps to Enlarge Image
VanceAI Image Enlarger is one of the best AI Image Enlargers that can enlarge images without losing quality. An easy and simple interface is made to help you enlarge images with only 4 steps. The fast processing speed makes it possible to enlarge an image within 5 seconds.
1. Open VanceAI Image Enlarger and click "Upload Image".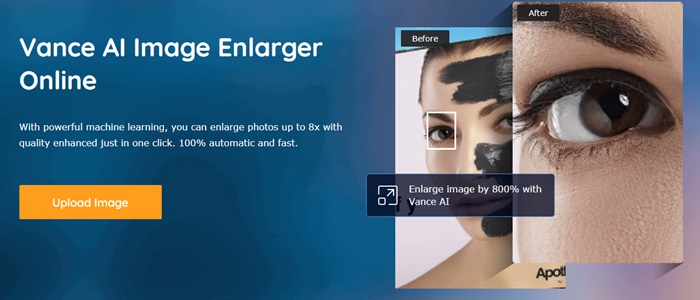 2. Upload an image and click "Continue" to began enlarging this image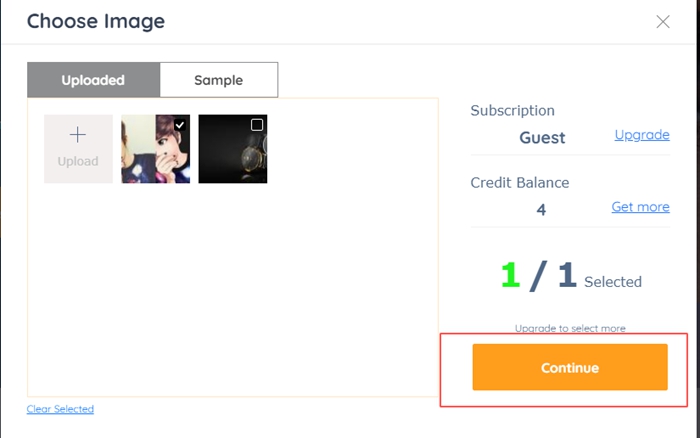 3. Choose whether you want to denoise or sharpen the image while enlarging and scale up to 2x or 4x (6x and 8x is available under a premium version)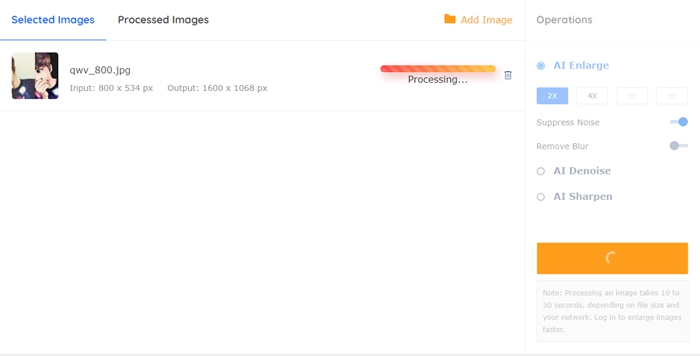 4. Download the upscaled image.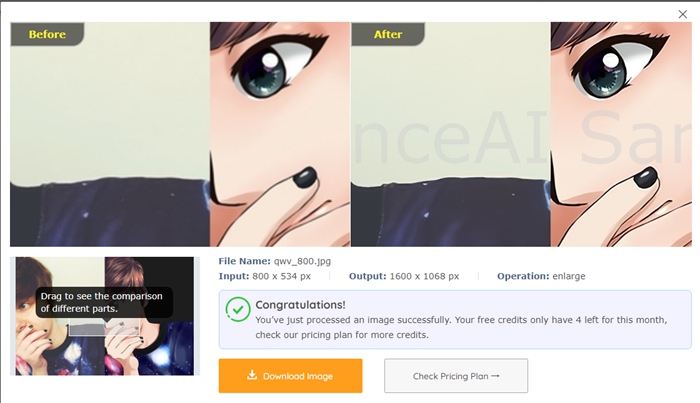 Also read: How to Denoise Photo with VanceAI Image Denoiser.
Why choose VanceAI Image Enlarger?
Besides the features mentioned above, you also have access to some other AI-powered tools when you use VanceAI Image Enlarger. For example, if you have some blurry images and want to sharpen image online, you may find VanceAI Sharpen a good choice. If you have pixelated images and want to repair them, feel free to access VanceAI Denoise. VanceAI, a one-stop AI solution provider on image processing, offers a list of AI web tools from enlarging an image without losing quality to removing image background automatically. Under a free no-sign-up version, you can process 5 images. For more, you have to upgrade your subscription plan. Also read: Top 10 AI Image Upscalers for eCommerce.