VanceAI releases a new image compressor that allows you to compress JPEG and PNG files free online. This is a great example of how a pioneering AI company expands its applications in photo editing.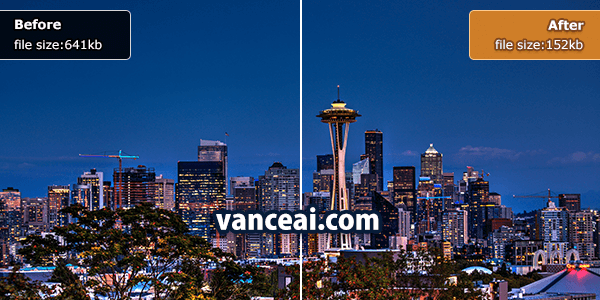 Developed by Vance Technology, VanceAI Image Compressor serves as a great choice for anyone with a need to compress images. No matter where you are, you can compress JPEG and PNG images on your devices as long as you are connected to internet. This online image compressor is compatible with any devices. What also makes this image compressor great is that you don't need to log in or install any plugin. If you want to compress images instantly, VanceAI can be your place to go.
Why do you need to compress images with VanceAI Image Compressor?
In this internet world where speed matters, there is no turning back. Boosting website loading speed and web performance has been a priority for many webmasters and professionals. And VanceAI Image Compressor can help. By shrinking image sizes with this free image compressor, you can make your pages online or at mobile end load much faster than you can expect. Besides, compressing images brings more benefits than just increasing loading speed. For example, you can also save storage space on your devices.
AI is going to transform all works of life. And there is no exception in photo editing and image processing. VanceAI, a new but dedicated AI solution provider, is integrating AI technology into photo editing and design. Great products speak for themselves. VanceAI provides a powerful AI image enlarger that can upscale image up to 800%.
Want to explore more AI tools? Check out more information here:
VanceAI: https://vanceai.com/
Contact Info: https://vanceai.com/contact/