Taking photos and turning them into something cool is the trend these days. More effects are put on photos and these photos are uploaded on social media for praise.
Many software is available to turn simple pictures into works of art. One of the best among so many is Vansportrait. It is an AI portrait generator from VanceAI and works with all kinds of images and photos.
VansPortrait turns images into sketches of anime. The trend of looking cool like anime characters has become the latest talk of the town.
It takes a few seconds and turns the image into anime, with all the relevant details. Most selfies are turned into anime to look outstanding and uploaded on social media.
How to Turn Yourself into Anime with VansPortrait?
VansPortrait is an AI tool that converts photos or selfies to anime and sketches. It uses advanced anime technology that turns portraits or selfies into life-like anime.
The whole process only takes about 5 seconds, and you can look at the anime version of yourself. It is an incredible quality of an AI Portrait generator to convert selfies to anime.
It is an AI tool of VanceAI which also provide photo enhancer tools to enhance photos by enlarging, colorizing, or adding different effects to simple images according to the users' requirements.
Following are the steps by which VansPortrait turns images into anime:
1. Pick an Image
The first and foremost step is to pick an image that you want to convert into anime. The image should be a close-up of yourself, a selfie, or a portrait of you.
2. Upload the Image
After picking a clear and rather fancy photo, you have to upload the image on the "Drag and Drop bar." Choose the mode of action, which in this case is anime. There are different modes of anime available for both male and female photos.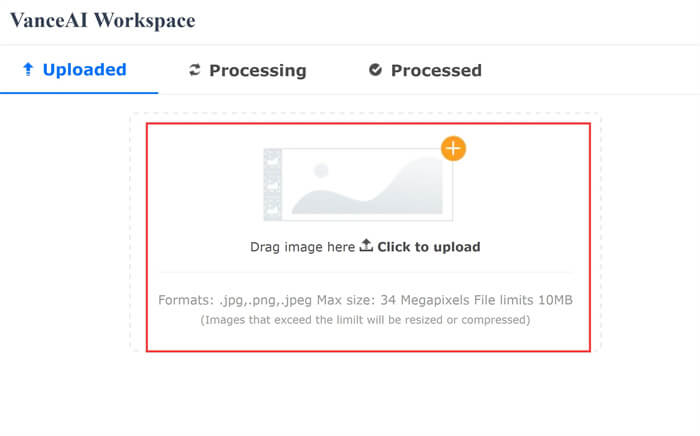 3. Start the Process
When the image gets uploaded, you have to click on the "start to process" button, which will in a matter of a few seconds turn photo into anime portrait.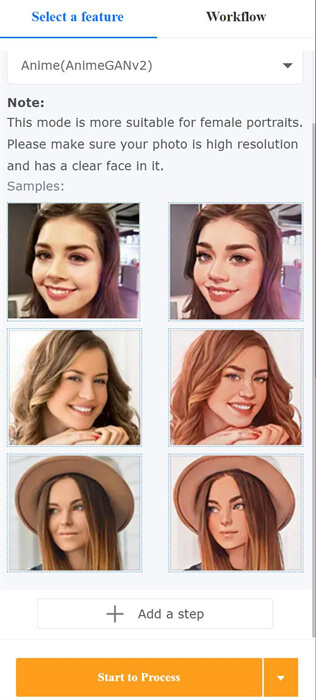 Finally, you can put that photo as your display picture on social media or anywhere you want.
The results of VansPortrait are not only amazing but it seems like you can turn yourself into an anime character any time.
The finished photo looks like an anime character although you know that it is you.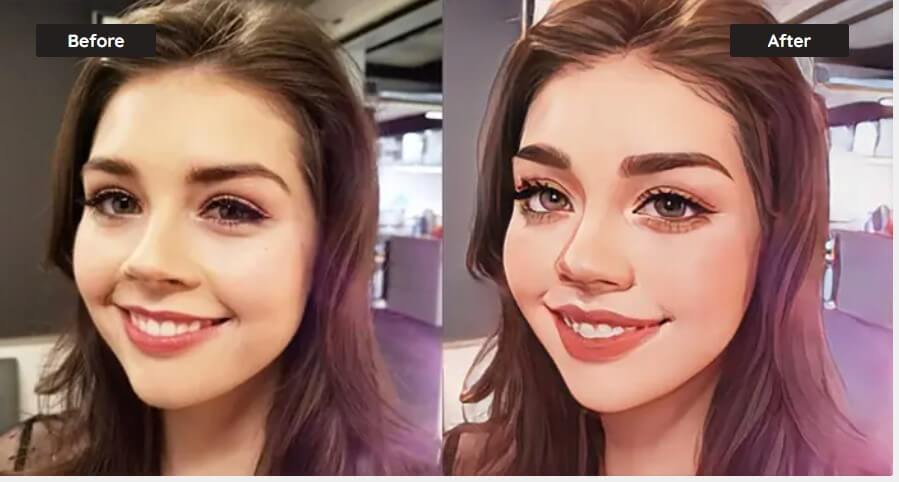 VansPortrait – From Selfie to Sketch
VansPortrait also turns selfies into sketches of yourself. This feature is also cooler than you think. This feature is an incredible AI Selfie to Anime Generator.
The sketch versions of yourself look like hand-made sketches made by an artist. The process is the same:
• Pick out a selfie or a good picture of yourself.
• Upload it onto the "Drag and Drop" button, select the mode of conversion from anime to sketch, and viola! What you get is something stunning that even your eyes can not believe.
The details are carefully shown like that of a pencil.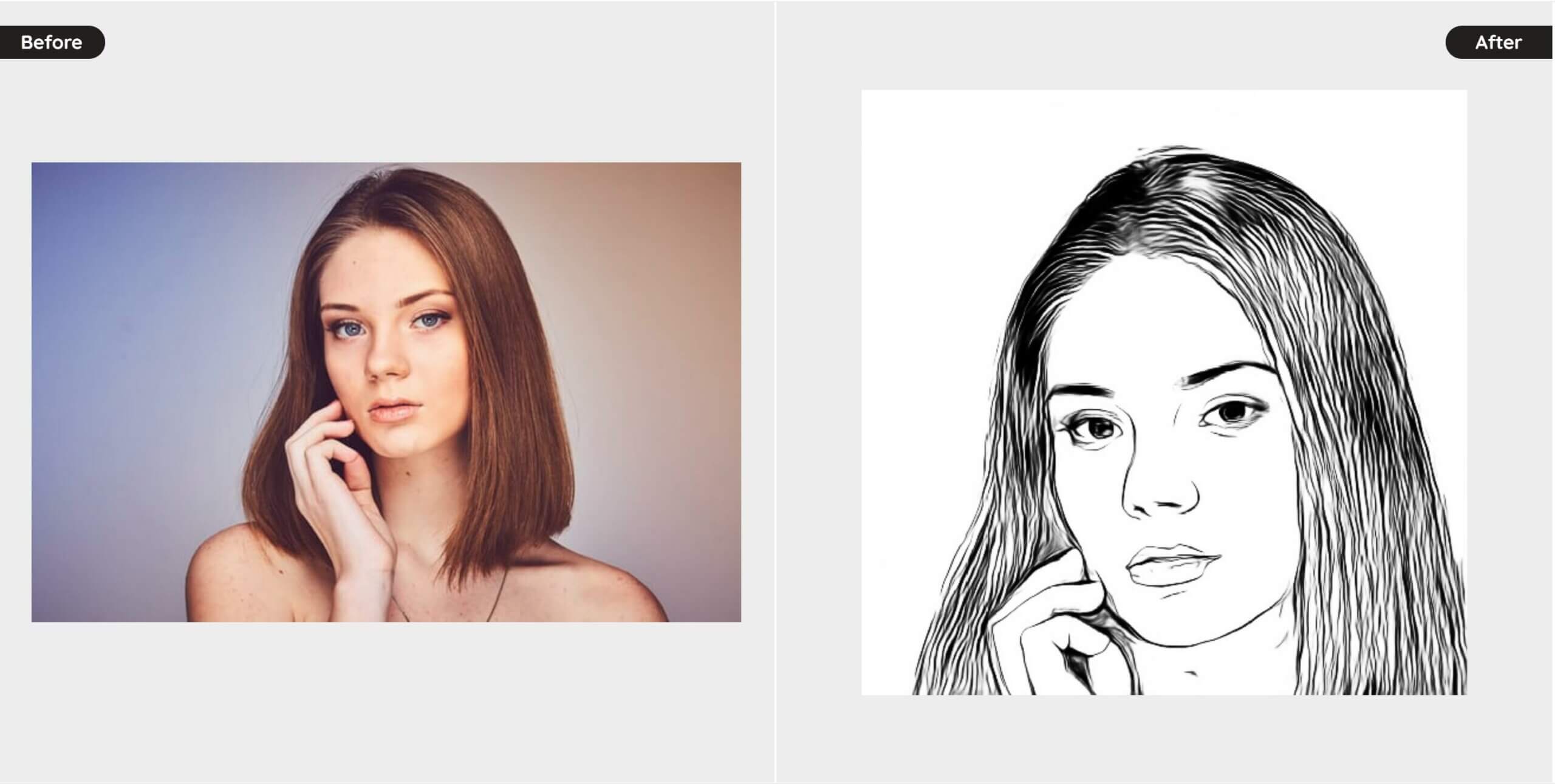 Pros
This tool by VanceAI is quite popular among teenagers and adults alike. You can turn yourself into an anime any time by clicking a few buttons.
It does not even take time, all it takes is five seconds and this is how you turn yourself into an anime character.
Below are the pros of this tool mentioned:
It has two modes: anime and sketch.
It works with all kinds of photos.
The results are not only amazing but also look natural.
It has a free trial version.
Cons
VansPortrait automatically crops photos even when you do not desire them. It depends on your luck how much the photo gets cropped.
Also read: Top 10 AI Tools to Turn Photo in Cartoon
Conclusion
In the end, it can be said that if you are an anime fan, VansPortrait is the right tool for you to turn photo into outline drawing and adore the anime version of yourself. Many people have tried the software and are happy with the results. It breathes life into rather dull photos by converting them to anime. It also has the feature of turning images into sketches resembling works of art. All in all the tool is highly recommended and it takes only a few seconds to convert an image, as it has an AI Image Converter, which is reliable and fast.