What is Movavi?
Movavi provides safe and powerful multimedia programs for users, from Movavi Video Editor, Movavi Video Converter, to photo editor and screen recorder. This review will focus on Movavi Video Editor and try to give you some useful information about this product.
Movavi Video Editor Review & Pricing
Movavi has two products for video editing, one is Movavi Video Editor and the other is Movavi Video Editor Plus. They are both software products for mac and windows users. Movavi Video Editor Plus is the newest version that enjoys some extra features like partial project export, new effect packs collection, highlighted title, and audio tracks. Read on and find more details about the two products.
Pricing: $39.95/Lifetime
Platform: Windows and Mac
Recommended users: Beginners
Movavi Video Editor allows you to crop and trim video easily. A seven-day free trial is available for both Mac and Windows users. Then you may fully explore its features and device whether to buy it. Movavi Video Editor enjoys many basic features just like its competitors. But there are also some problems that you can't ignore.
Movavi Video Editor adds any clips you import directly into your timeline. This is not a good way to edit a video, since the order you chose them may not be the order they need to go together. Besides, the poor interface also brings some problems like you can find Pan and Zoom both in this list of tools and the sidebar's "More" section.
Features
Enhance video quality
Cut and trim videos
Video stabilization
Add music, titles, transitions, subtitles, effects, filters, and more
Adjust colors, video speed, volume and more
Cons:
Inconsistent design
Hard to do precision edits
No audio meters
The Record Screencast on the menu panel is available when you buy a video suite
Pricing: $59.95/Lifetime
Platform: Windows and Mac
Recommended users: Advanced users
The latest 2022 version of Movavi Video Editor Plus boasts of many features that distinguish it from its previous version and the basic Movavi Video Editor. For example, one of the new features is frame-by-frame clips preview. With it, you can see the frames in the clip right on the timeline. The user interface is also greatly improved compared to its previous versions. You can easily improve the whole contrast, saturation, and white balance of the video by applying Magic enhance. The audio recording features is also possible in this version.
Features
Standard functions of Movavi Video Editor
Keyframe animation
Change background
New effects
Faster processing of Full HD and 4K videos
Free updates
Cons:
How to use Movavi Video Editor?
Step1: Install Movavi Video Editor and choose a language and other settings for the software.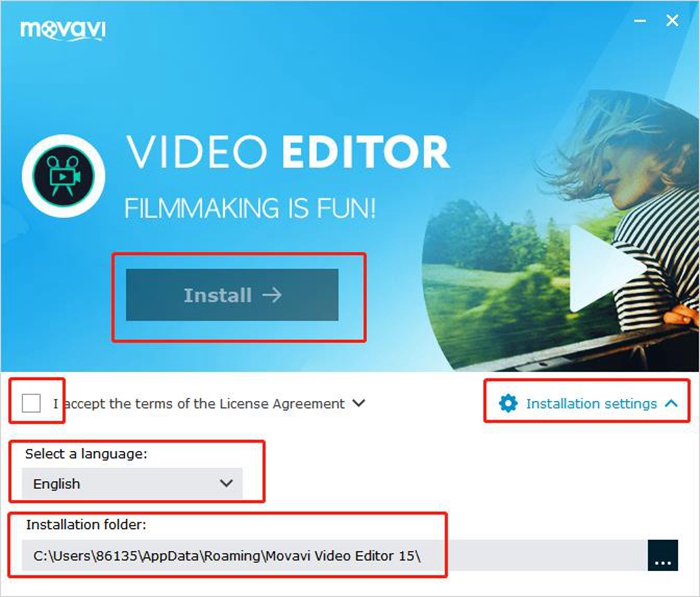 Step2: Check for the guide and move into the main panel.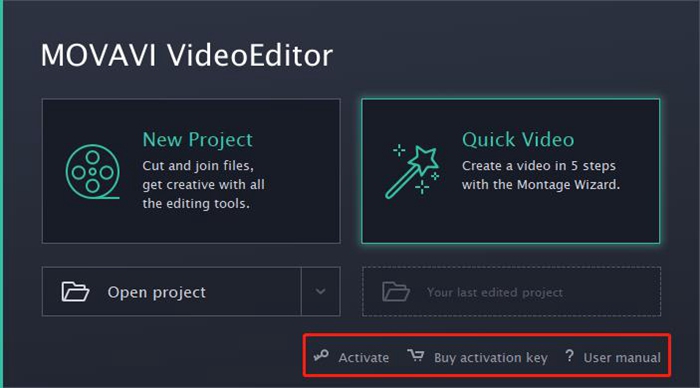 Step3: Upload photo, audio, or video from local.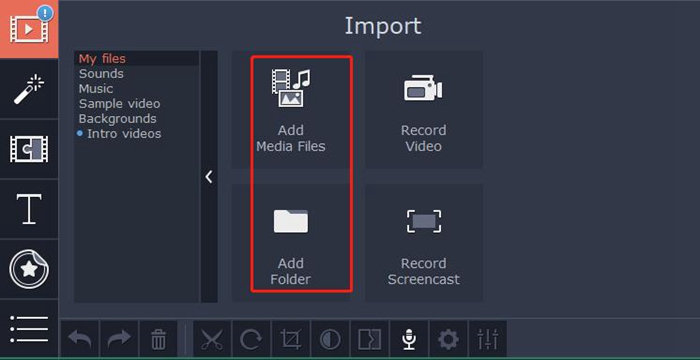 Step4: Crop, trim, or adjust the video.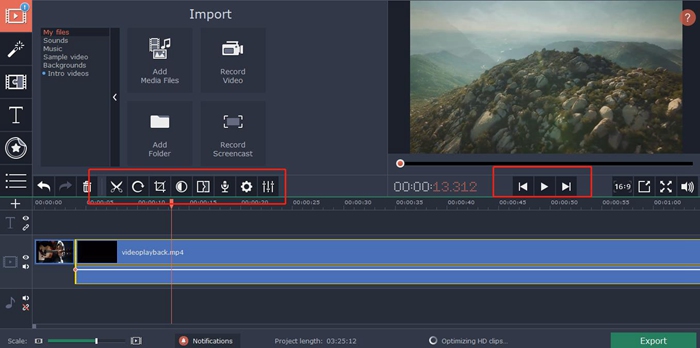 Step5: Add effects, text, music, or transitions to the video.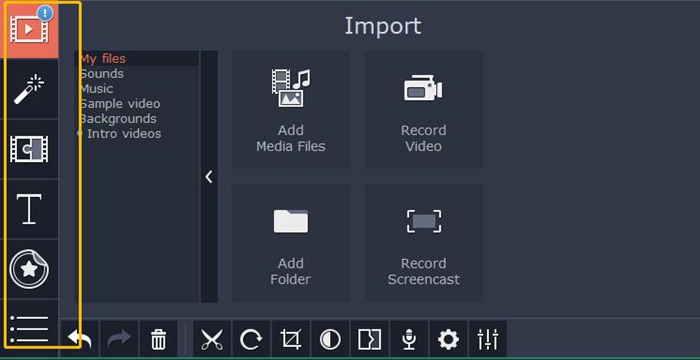 Step6: Add audio, title, or video track if needed.

Step6: Export the processed video to local or upload to YouTube, Google Drive, or Vimeo as you like.

You May Ask:
Is Movavi safe?
All Movavi software is safe to use. It does not contain any malware and cannot harm your device or privacy in any way.
Does Movavi have a watermark?
Movavi adds a watermark under a free trial version. Trial versions of the programs include all the functionality of the full versions
Is movavi better than iMovie?
They are both for amateur users. Compared to iMovie, Movavi Video Editor offers more features and is easier to use.
Conclusion
A price of $39.95 is fairly reasonable for a basic video editor at this level. Movavi Video Editor is not a bad choice at this point. Even there are some defects in its interface, it is still a good choice for beginners. The Movavi Video Editor Plus costs a bit more and is designed for advanced users. Since the free trial version is available, you can have a try and make up your own mind.